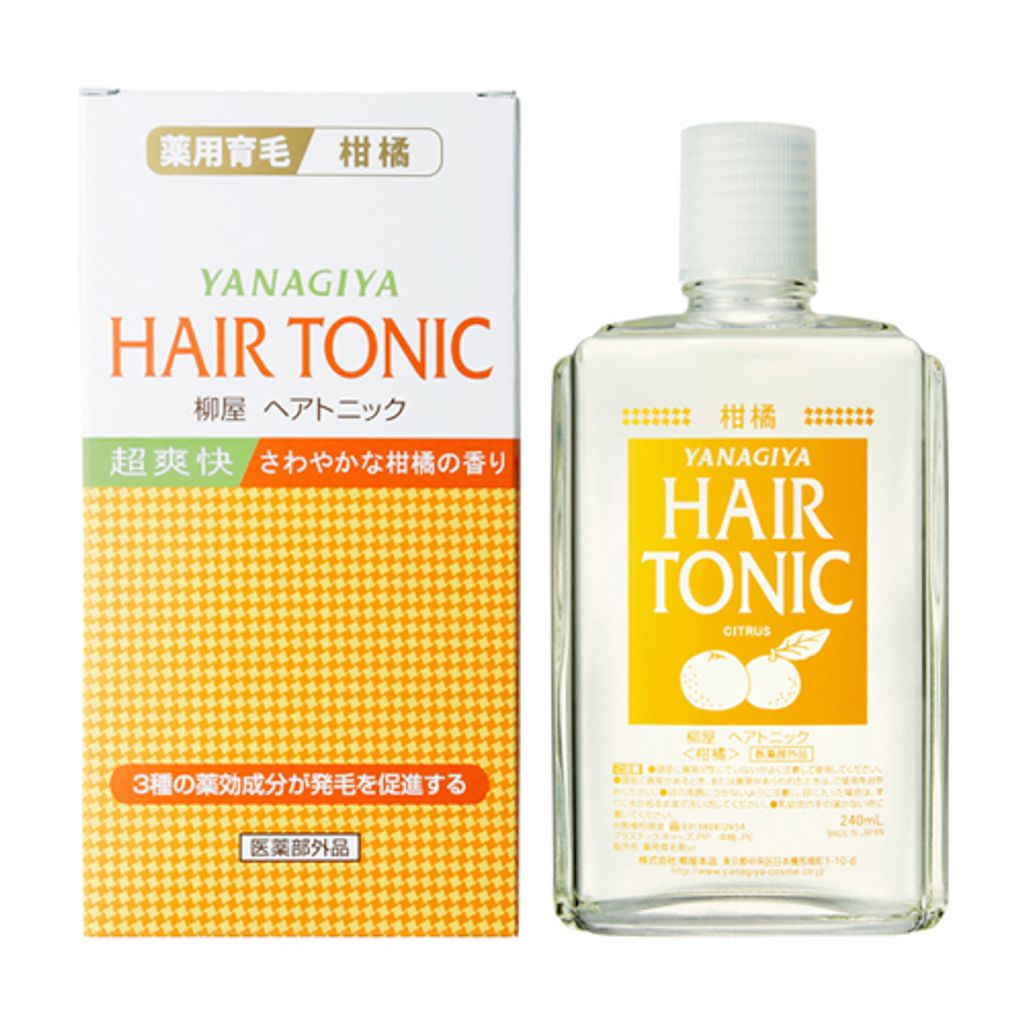 Yanagiya Citrus Hair Tonic 240ml
This containing natural citrus extract. Enriches hardened, tense scalps caused by aging and adjusts scalp conditions to grow healthy hair. Three kinds of medicinal properties prevent hair from falling out and promote hair growth. Prevent irritating dandruff and itchiness with the fresh citrus scent and super-refreshing sensation.
蕴含天然柑橘提取物的药用发根营养液。头皮会随着年龄的增长而变得僵硬绷直,整理头皮环境,让头发健康生长。含3种药效成分,防止脱毛、促进头发生长。清爽的柑橘香气,非常清爽快意的使用感,去除头屑,防止头痒。
Direct imported product from Japan/Taiwan & 3-7 working days to be shipped.