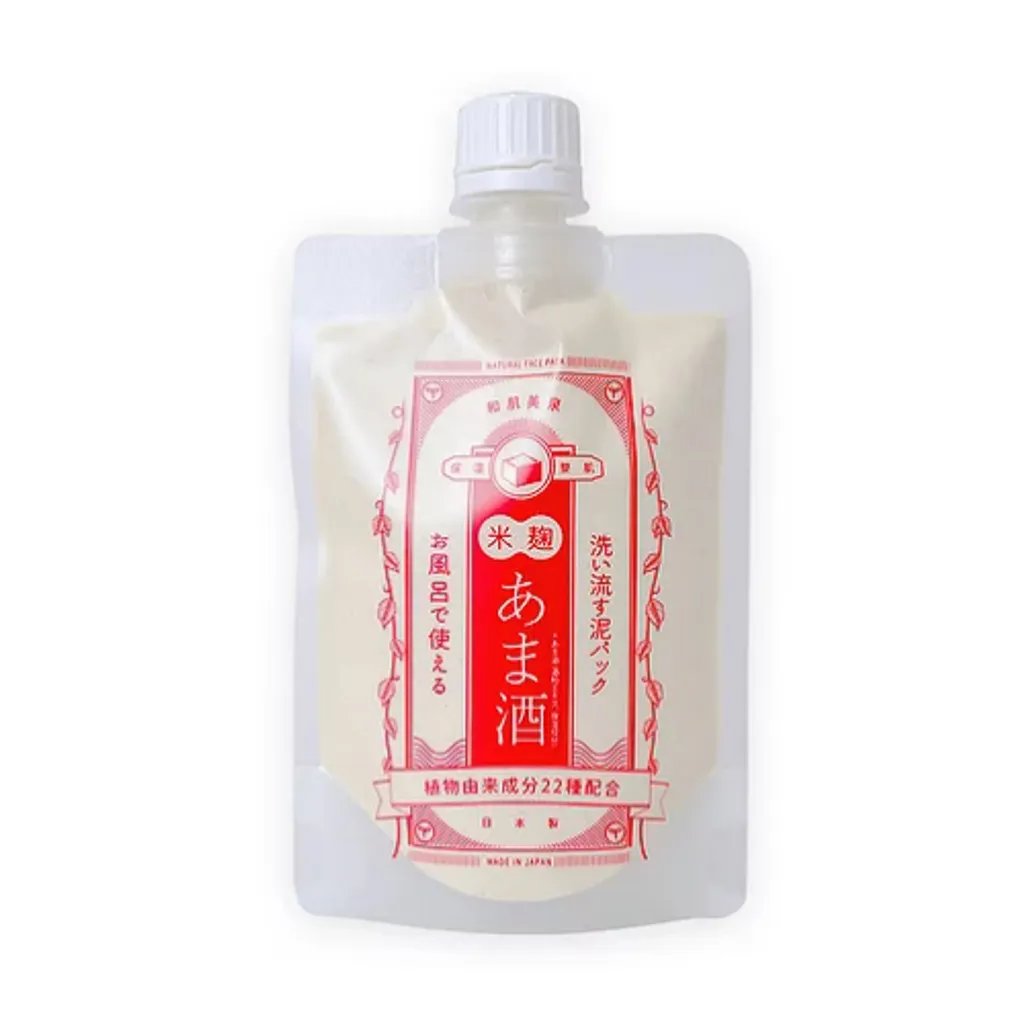 Wahadabisen Japanese Amasake Herbal Face Pack 180g (和肌美泉和漢萃取美肌面膜 - 酒粕系)
Contains "Sake Lees Extract", used for producing AMASAKE(Sweet Sake) which is recently featured in beauty and health. Massaging with soft mannan scrubs, makes moist and transparent skin.
使用天然日本草本配方,雙重黏土深沉潔淨,深入毛孔帶走所有污垢,非常適合邊洗澡邊敷臉的一款面膜。適合斑斑暗沈肌, 京都產酒粕萃取精華搭配,改善肌膚暗沈,使肌膚水潤透白。
Direct imported product from Japan/Taiwan & 3-7 working days to be shipped.