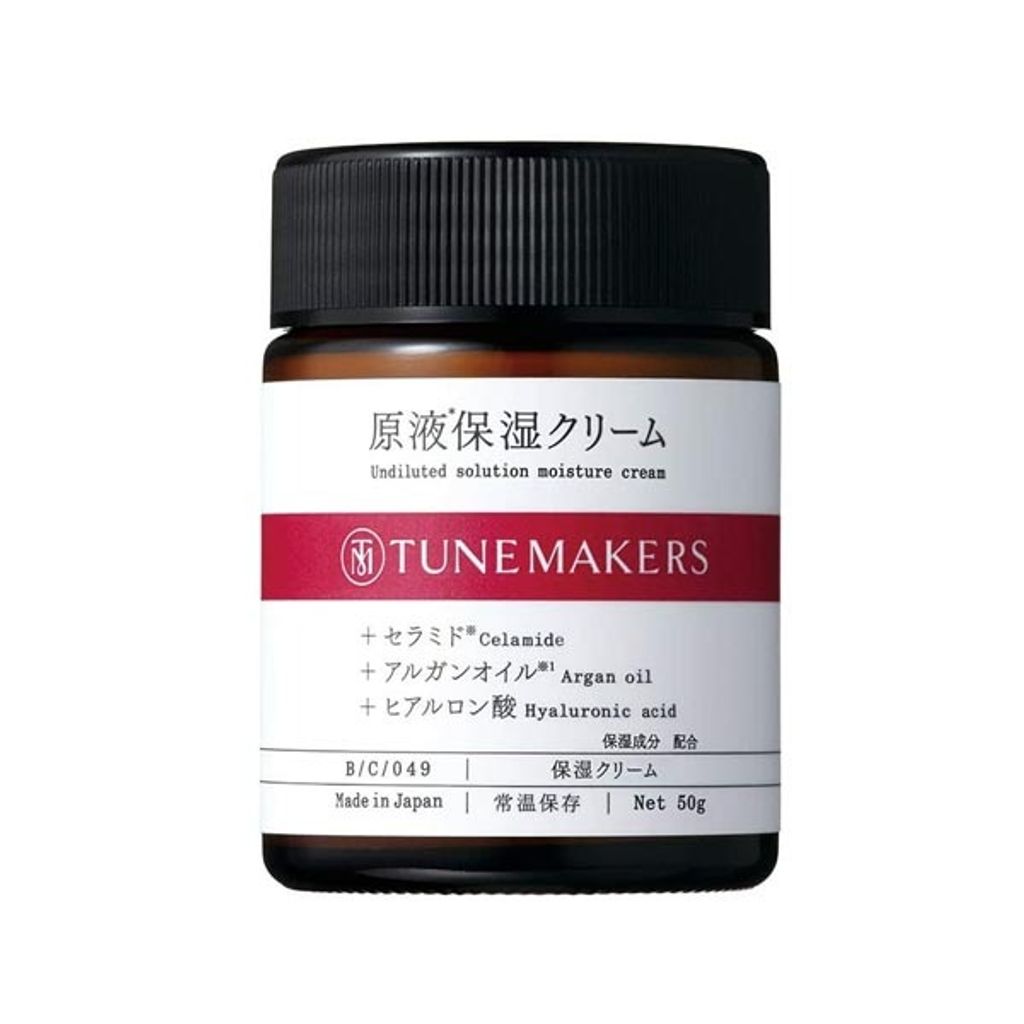 TUNEMAKERS Undiluted Solution Moisture Cream 50g (原液保濕乳霜)
This cream moisturizes dry skin and traps the moisture within. 5 kinds of concentrate (ceramide, argan oil, hyaluronic acid, squalane, and collagen) are blended in an original ratio, penetrating the skin deeply and moisturizing thoroughly. The oil concentrate softens the skin while forming a moisturizing veil to protect the skin from dryness and external irritation.
為乾燥肌膚提供滋潤並鎖住水分,令肌膚充滿滋潤感的保濕乳霜。以獨創比例配合而成的神經酰胺、摩洛哥堅果油、玻尿酸、角鯊烷、膠原蛋白5種原液,順滑滲透至肌膚深處,滋潤充實肌膚。精油原液將肌膚調理為柔軟狀態的同時,形成水潤薄膜,從乾燥和外部刺激中牢牢守護肌膚。對堅硬的肌膚,由內而外調理為飽滿柔軟狀態。
Direct imported product from Japan/Taiwan and normally 3-7 working days to be shipped.
For single order above *RM100

(WM)