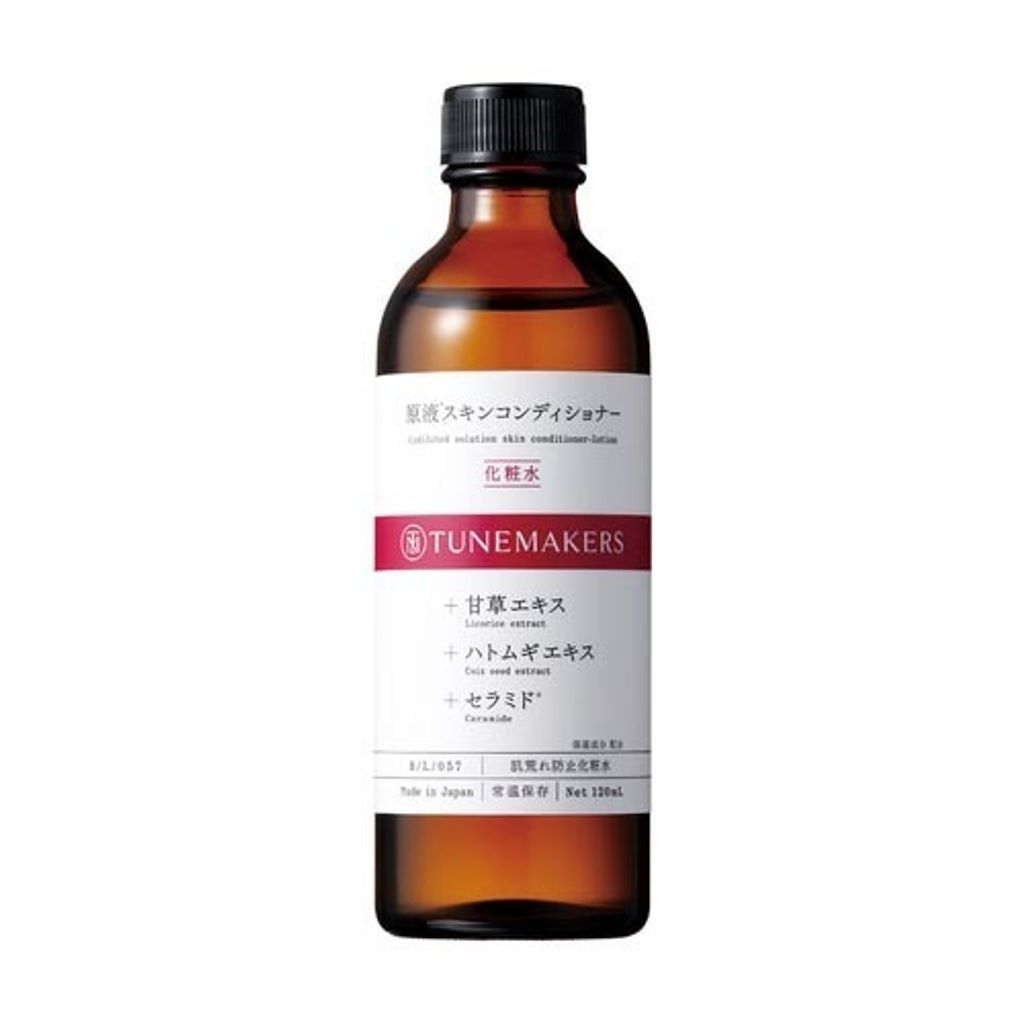 TUNEMAKERS Concentrated Skin Conditioner Toner 120ml (原液甘草調理化妝水)
Contains 5 concentrated ingredients and a proprietary ratio of ingredients to prevent skin irritation. 3 parts licorice extract, 2 parts Job's tears extract, 1 part ceramide, 1 part vitamin C, 0.5 parts cork tree bark extract. Has a simple formula of concentrate and a low pH. Sinks deep into the skin to deliver ingredients directly. Prevents bumps, dryness, and irritation to leave the skin smooth. Alcohol-free.
修護成人反覆不斷的肌膚乾燥問題。為防止肌膚乾燥,嚴選5種原液以獨家乾燥防止比率調和而成。甘草精華(3):薏芢精華(2):神經醯胺(1):維他命C(1):關黃柏精華(0.5)。僅以「原液」及弱酸性水製成的簡單設計。迅速直接地滲透至肌膚深層。防止肌膚乾燥、粗糙。不含酒精。
*Direct imported from Japan/Taiwan.
For single order above *RM100

(WM)