Too Cool For School Dinoplatz CC Cream SPF30 30ml (+Cheek Ball & Highlighter Ball)
7-in-1 CC Cream: 47% moisture base + anti-wrinkle + whitening + improving skin elasticity + UV protection + refining skin texture + coverage
*CC Cream + Cheek Ball: for a lovely coral pink look.
*CC Cream + Concealer Ball: for a perfect coverage.
*CC Cream + Highlighter Ball: for a glowy look.
How to use:
1. Take a moderate amount of CC Cream and apply an even layer to the entire face.
2. Apply a moderate amount of concealer to the desired areas.
3. Finish off with applying Cheek Ball and Highlighter Ball.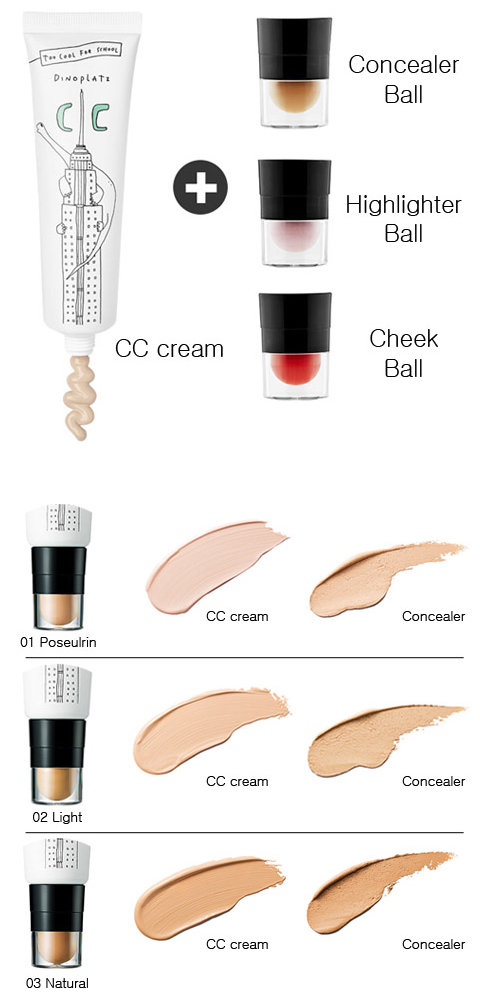 Direct imported product from Korea/Taiwan & 3-7 working days to be shipped.