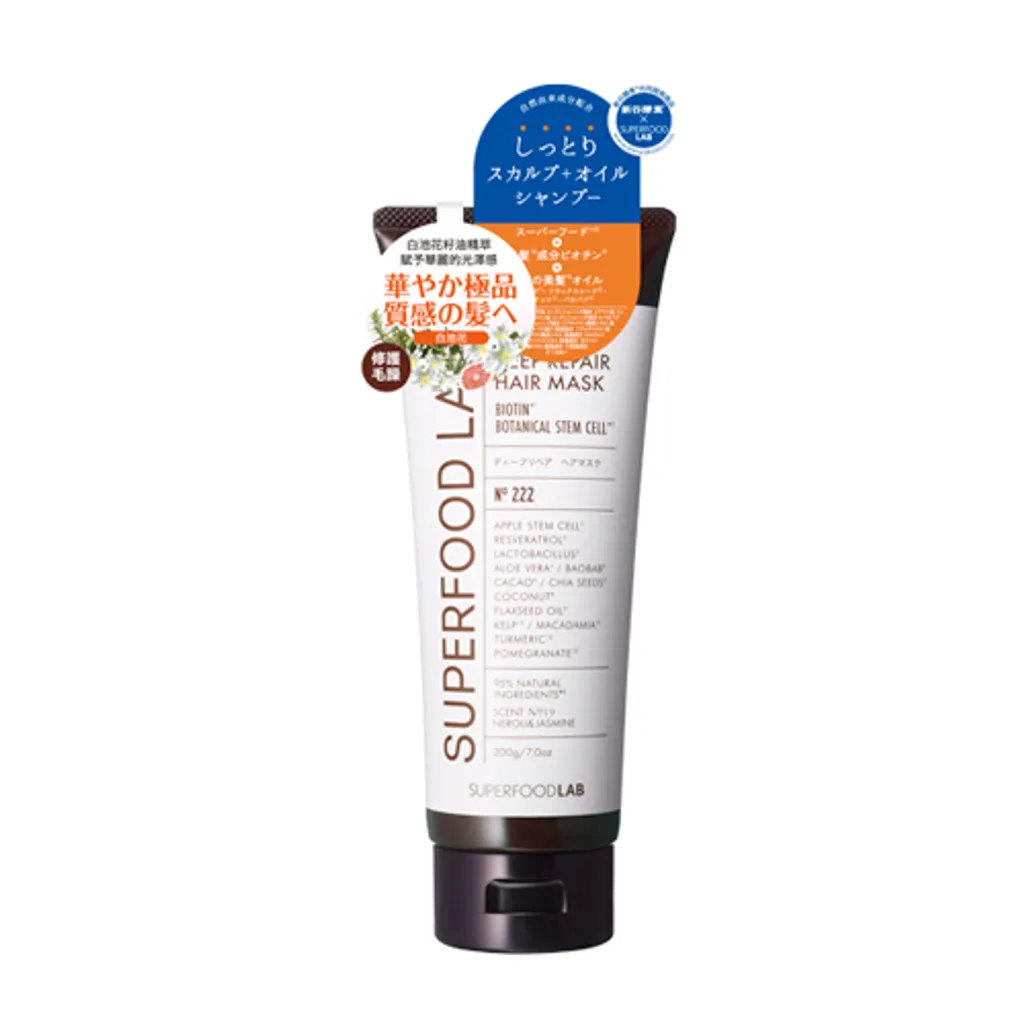 Superfood Lab Botanical Stem Cell Deep Repair Hair Mask 200g
Hair mask that intensively repairs damaged hair such as split hair and cut hair by color ring and perm. 6 kinds of Super Food Oil and 4 kinds of Super Food Extracts to give moisture and supple to the hair, repairing damaged hair, penetration repellent ingredient and adsorption moisture ingredient. Scent of neroli & jasmine.
一般、乾燥受損髮質適用。10種的SUPERFOOD精油及生物素,能保護秀髮、賦予強韌与光澤。奈米植物幹細胞和13種氨基酸補給養分,集中修補受損髮。
Direct imported product from Japan/Taiwan & 3-7 working days to be shipped.