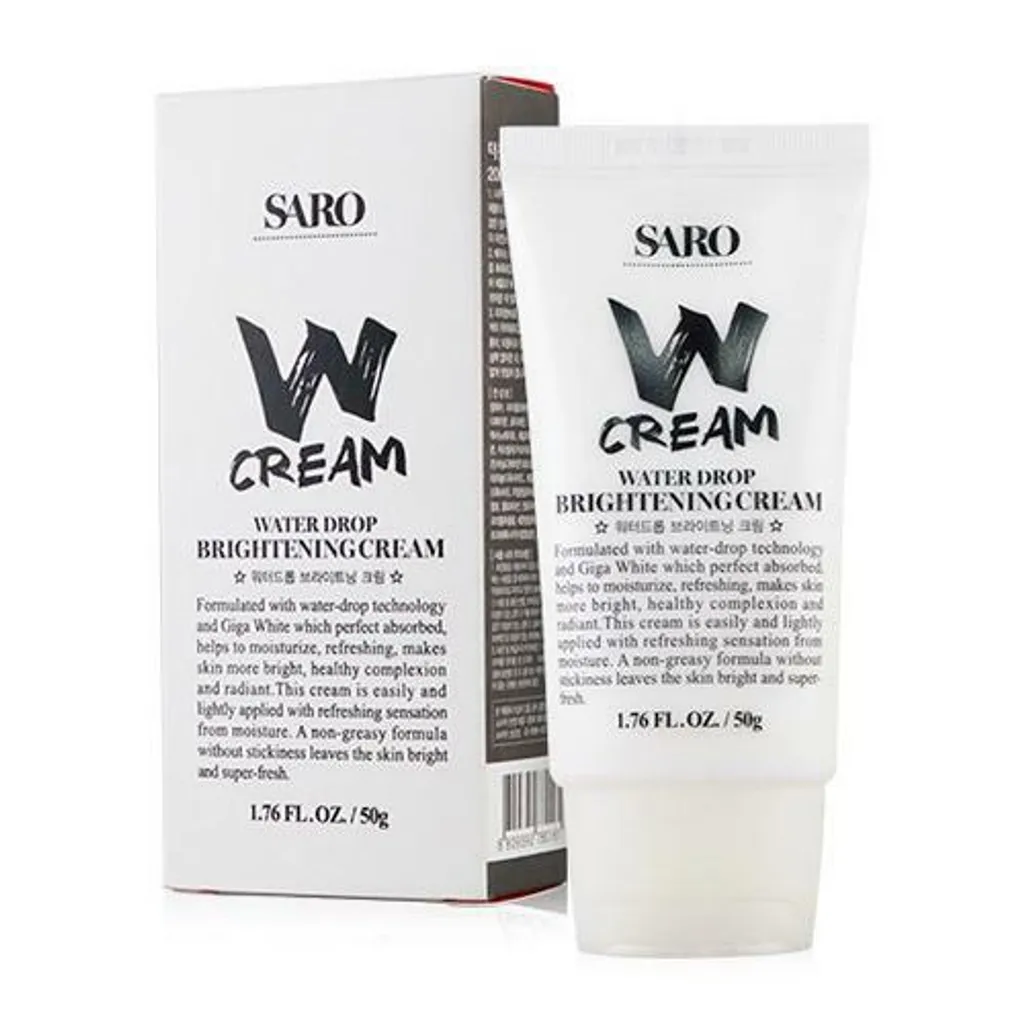 SARO W Brightening Cream 50g
Formulated with water-drop technology and Giga White which will be perfectly absorbed, it helps to moisture, refreshen, makes skin brighter, gives you healthy and radiant complexion. This cream is light and easy to apply. A non-greasy formula without stickiness leaves the skin bright and feeling fresh.
Water-resistant, non-greasy, suitable for all skin types.
韓國 SARO推出的W CREAM水粒霜幫你快速搞定上妝+保養步驟!它添加了天然複方植物萃取精華,不但能替肌膚補水,還能提亮膚色。 它還擁有基本的防水功效,不怕汗水襲擊,持久度相當出色,不易脫妝。 它的質地為白色乳霜狀,清爽不油膩,非常好推開,一抹就會出水,瞬間化成水珠保濕因子,有效提升肌膚的保水度,達到上妝同時保養肌膚的理想。
Direct imported product from Taiwan and normally 3-7 working days to be shipped.