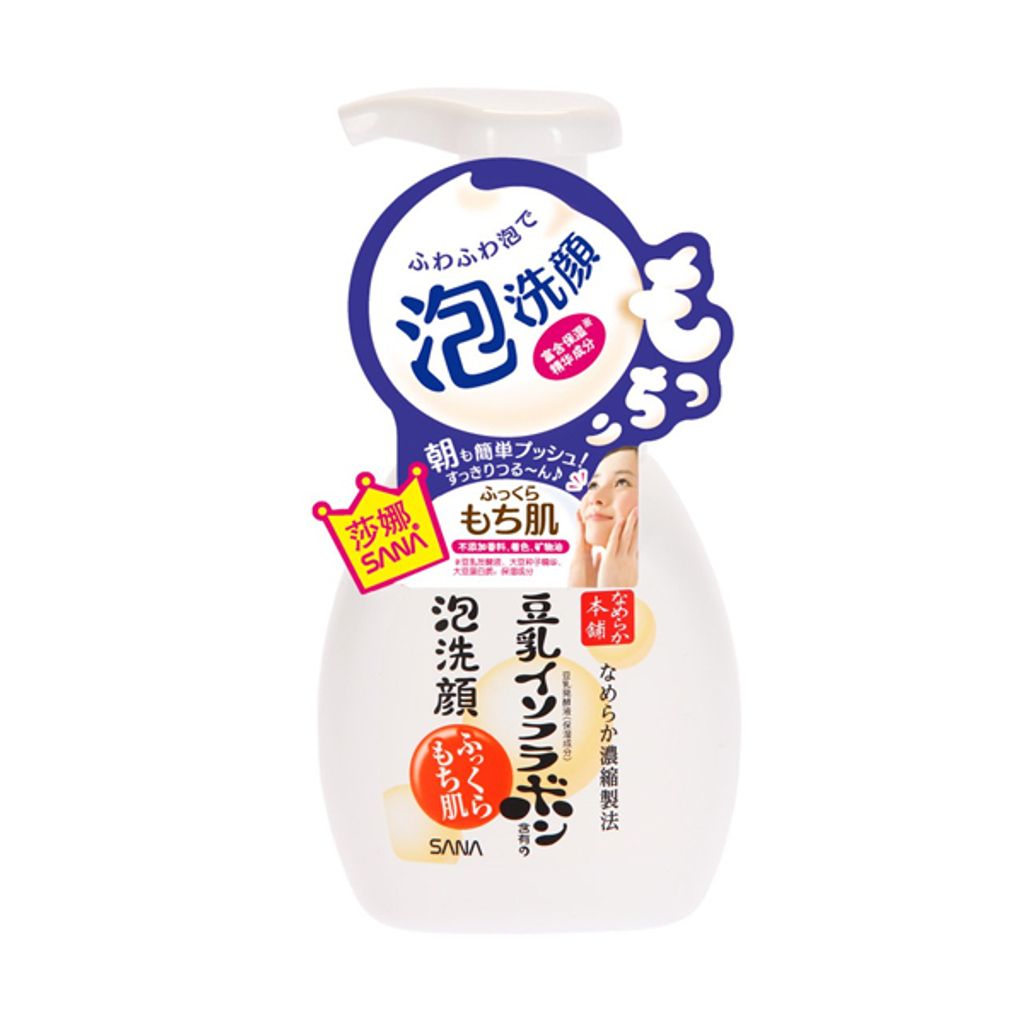 SANA Nameraka Honpo Cleansing Mousse 200ml (莎娜 豆乳美肌泡沫洗顏慕斯)
Marshmallow whip facial wash containing fermented soybean milk. When you're in a rush in the morning you can wash your face clean & clear with only 1 pump, giving you firm & plump skin. No fragrances, artificial colors, or mineral oils.
内含豆乳發酵液的柔密泡沫洗臉産品。在忙碌的早晨只要輕輕按一下,就能洗出潔淨光滑的肌膚,讓洗臉後的肌膚飽滿而彈性十足。 不含香料、不含色素、不含礦物油。
Direct imported product from Japan/Taiwan and normally shipped in 3-7 working days.
| | |
| --- | --- |
| For single order above *RM100 | |