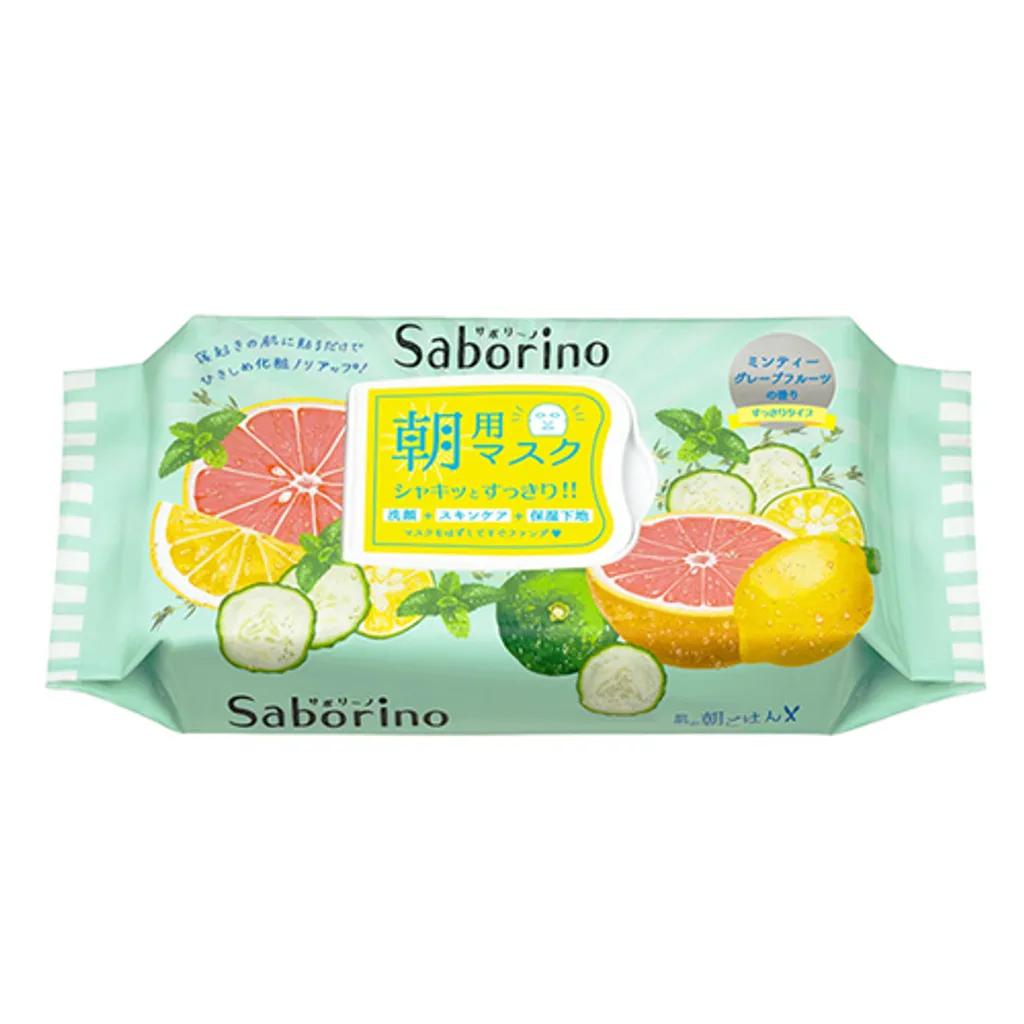 BCL Saborino Refreshing Morning Mask 32s
Saborino Morning Mask is designed to help you get ready quickly in the morning. The sheet will take effect in just 60 seconds and you can start applying make-up.
This special care face mask gives you 3-in-1 performance from cleansing, skincare, and primer (base). With pleasant mint & grapefruit scent.