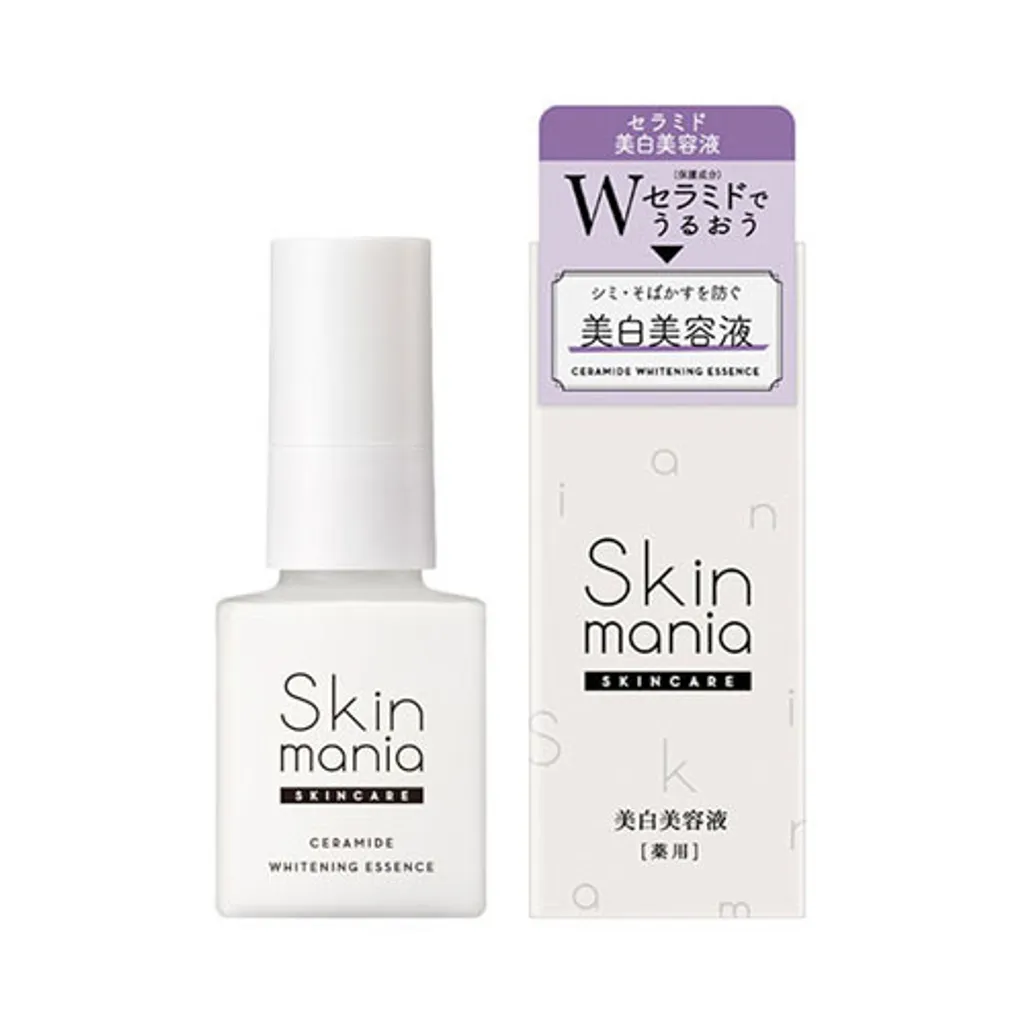 ROSETTE Skin Mania Ceramide Whitening Essence 40ml
This whitening (prevents spots and freckles caused by sun damage) serum with a fresh formula melts into the skin to penetrate to the stratum corneum to promote radiant, bright skin. Contains active whitening components tranexamic acid that suppress the production of melanin to prevent spots and freckles. It also contains beautifying ingredients, water-soluble vitamin E derivative, moisturizing ingredient to combat the first signs of aging (such as dryness, enlarged pores and lack of elasticity). Refreshing scent of Herbal Fresh fragrance. Contains no colorants, mineral oil, alcohol or parabens.
質地水潤清透,能迅速滲透至肌膚角質層,使肌膚透明白皙的美白精華液(防止因日曬造成之黑斑與雀斑產生)。添加美白有效成分傳明酸,抑制黑色素生長,防止黑斑與雀斑形成。蘊含改善老化現象(乾燥、粗糙與缺乏彈性)的美容成分︰(脂溶性膠原蛋白萃取・水溶性維他命E衍生物(生育酚磷酸酯鈉)・洋甘菊:保濕成分)。散發清新水潤草本香氣。不含香料、不含礦物油、不含酒精、不含Paraben防腐劑。
*Direct imported from Japan/Taiwan.