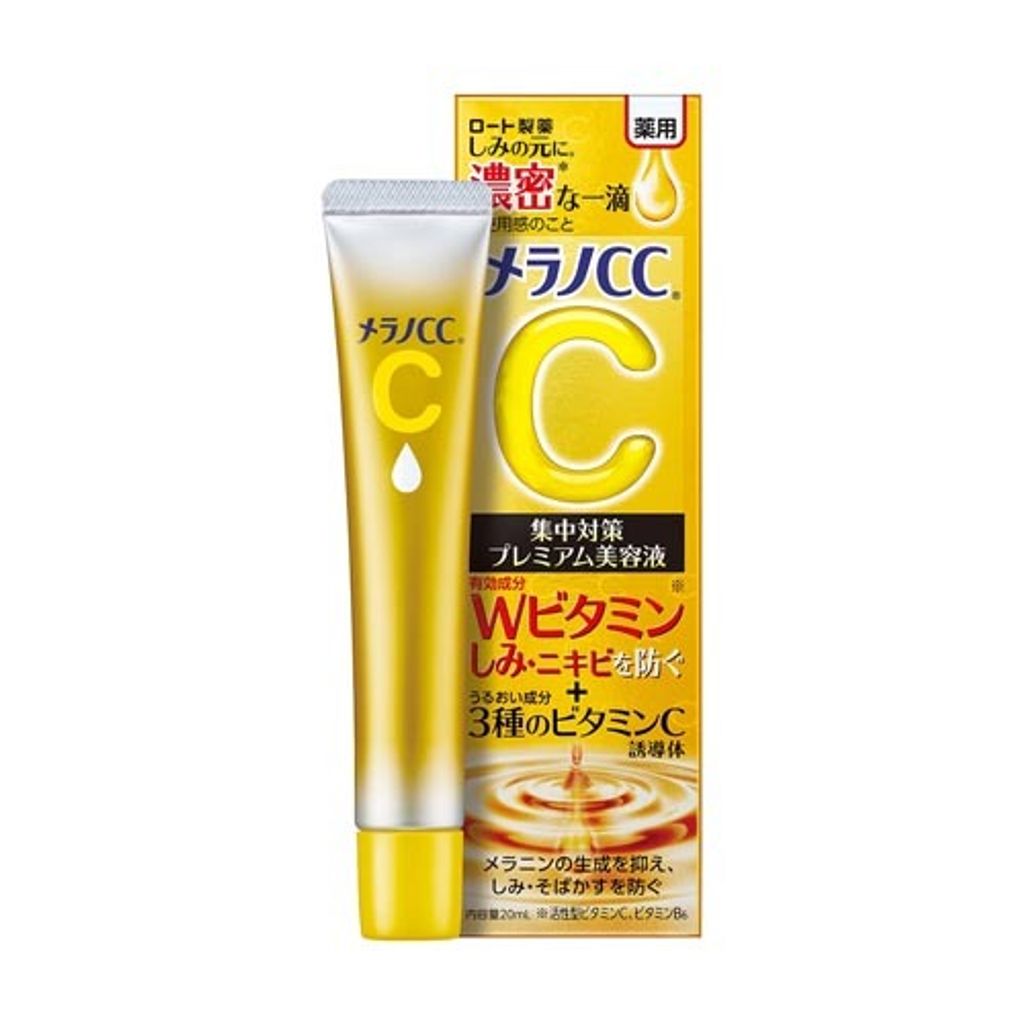 ROHTO Melano CC Intensive Anti-Spot Premium Essence 20ml
A concentrated serum contains a premium blend of active vitamin C and B6 to effectively prevent blemishes and acne. Anti-inflammatory allantoin and antibacterial o-Cymen-5-ol reduce inflammation and inhibit the growth of acne-causing bacteria. 3 Vitamin C derivatives further prevent hyperpigmentation. Alpinia White keeps skin moisturized. Formulated for all skin types, including dry, combination, oily skin. Ideal for those struggling with acne marks. Scent of fresh yuzu citrus.
2021新上市,採用了雙重維他命配方,活性維他命C+維他命B6的組合。維他命B6能夠抑制皮脂分泌,調理肌膚。此外,濃密美容液中還新增了3種VC誘導體的滋潤成分,在護理斑點痘疤的同時,也能為肌膚帶來足夠的滋潤。更適合有皮膚乾燥問題的輕熟齡肌膚使用。
*Direct imported from Japan/Taiwan.
For single order above *RM100

(WM)