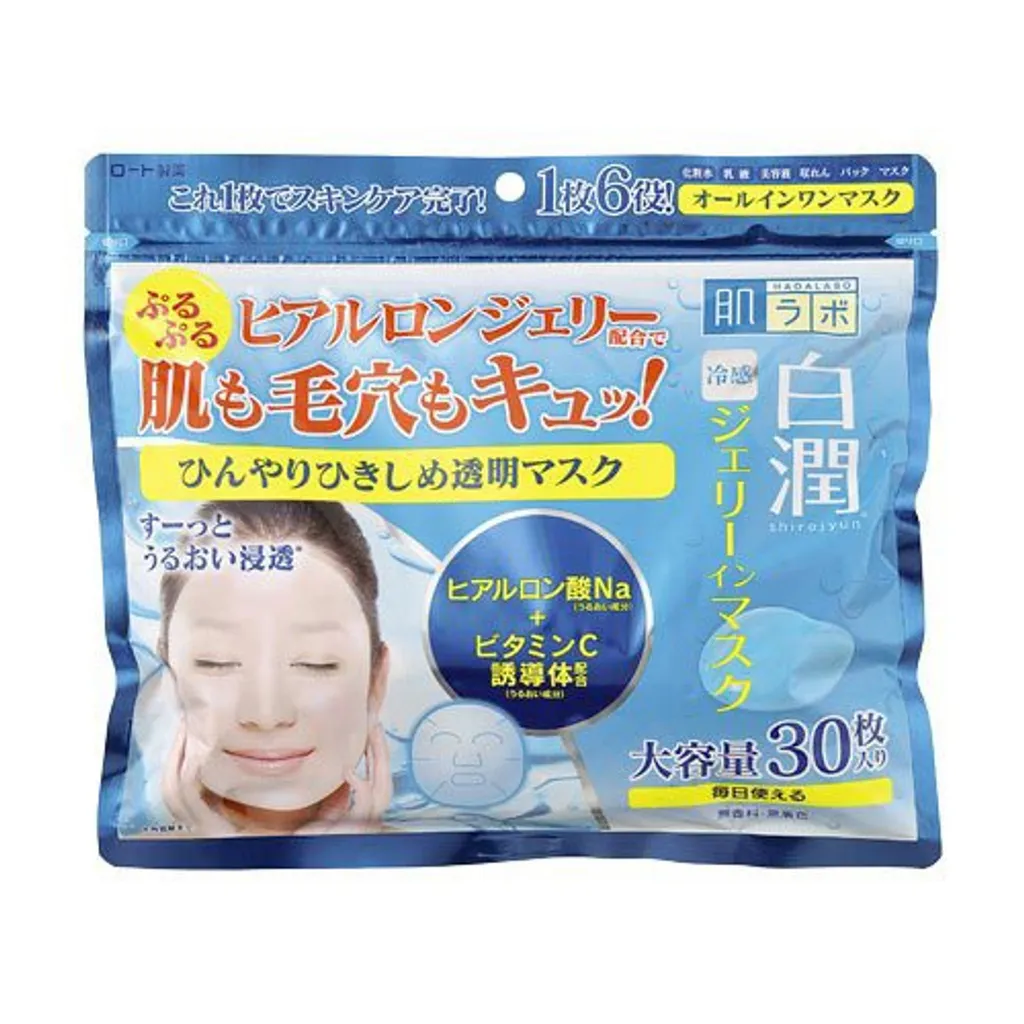 Rohto Hada Labo Whitening Cold Jelly Mask 30s
In addition to vitamin C derivatives (moisturizing ingredients), hyaluron jelly blended with nanoized hyaluronic acid gives moisture to the skin which is prone to drying by ultraviolet rays etc., with a feeling of cool and comfortable feeling.
Tighten the skin which is concerned with the opening of the pores, and smooth to the smooth skin with breathtaking feeling.
一款有效緊緻肌膚、毛孔,帶來冰涼感的緊緻透明面膜。蘊含冰涼彈潤凝膠的冷感面膜,將化妝水+美容液+乳液+收斂+面膜+面貼式面膜等,6種功效濃縮在1片面膜中。配合了維生素C衍生物 + 奈米透明質酸。
Direct imported product from Japan/Taiwan and normally 3-7 working days to be shipped.