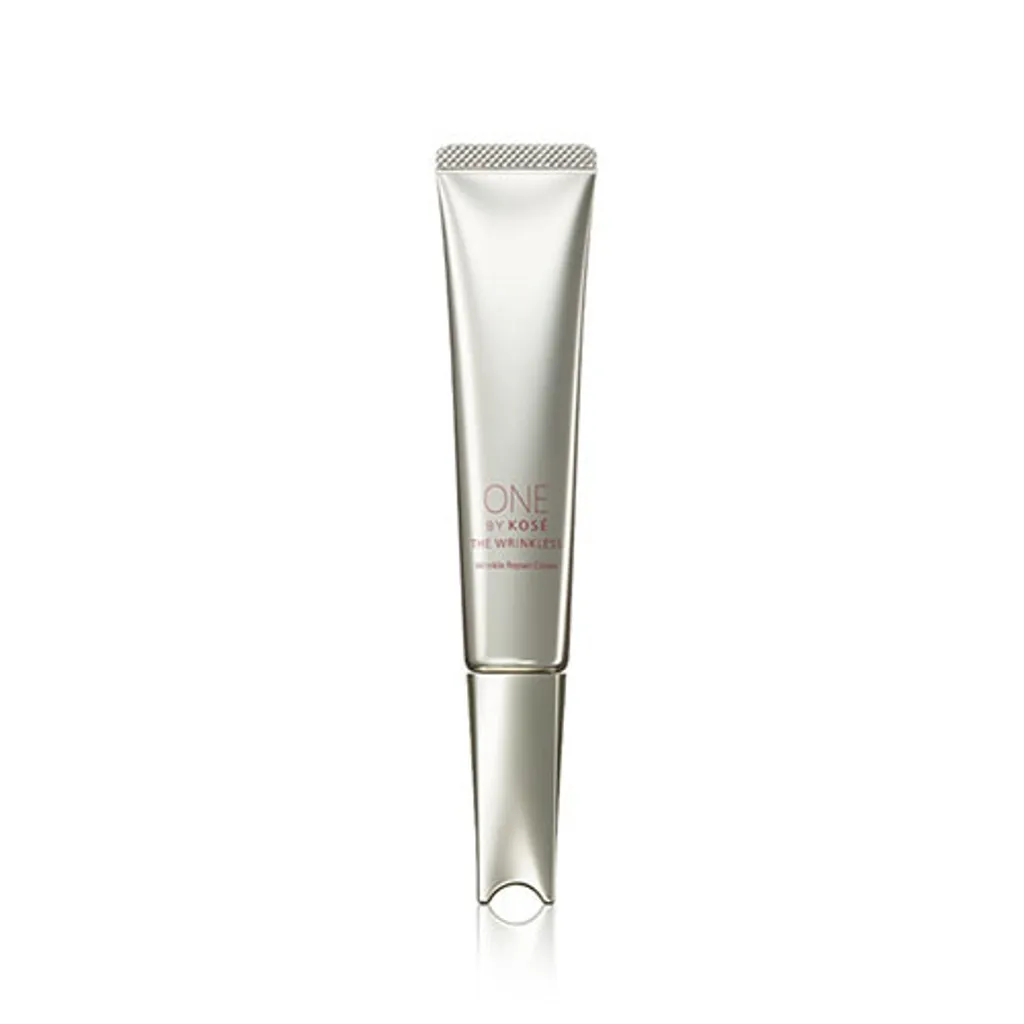 ONE BY KOSE The Wrinkless Wrinkle Repair Cream 20g
An anti-wrinkle cream infused with Wrinkle Niacin effective for reducing wrinkles which approach to the 2 layers of skin to promote an uplifting and strong core with a supple outer layer with elasticity. The Softening & Stretch technology activates on the deeper layers of the skin for visible results and improvement in texture. Moisturizes coarse, dry areas to revive the suppleness from within, providing a bouncier texture that feels as if the wrinkles were stretched out.
添加有效改善皺紋的菸鹼醯胺成分,雙效改善肌膚的表底層,有效緩解隨著年齡加深的紋路。採用柔軟&緊緻配方,使因乾燥而僵硬的肌膚宛如被蒸氣蒸過般,柔嫩修護直至角質層,肌膚細紋像是持續伸展般恢復彈性。塗抹於在意的肌膚紋路部位,迅速被吸收,調理肌膚紋路同時改善表情與乾燥造成的紋路。
*Direct imported from Japan/Taiwan.