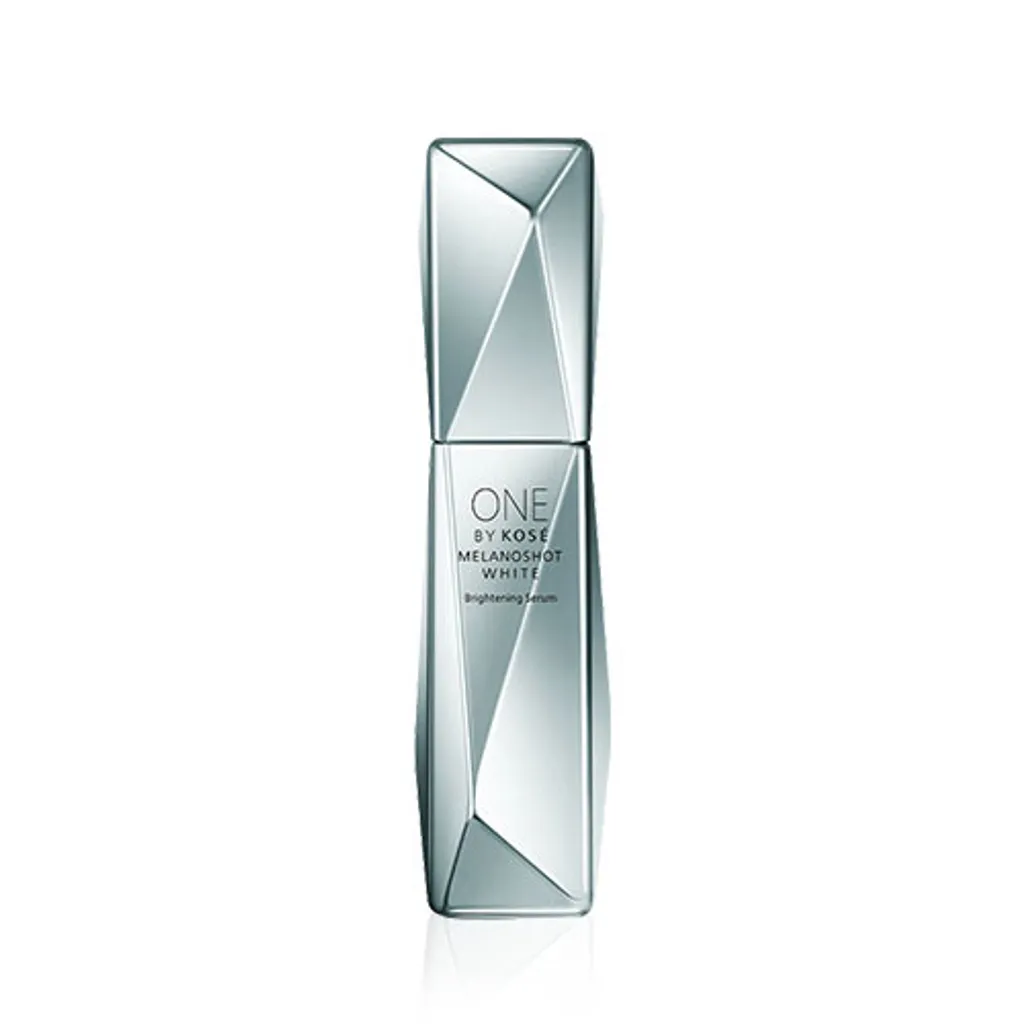 ONE BY KOSE Melanoshot White Brightening Serum 40g
Uses a next-generation kojic acid formulation that eliminates dark age spots* and leaves the skin bright and clear. It works by focusing on the melanosome that darken and eventually become age spots. It prevents the development of melanin and stops the production of melanosomes that form age spots. By increasing the number of under-developed melanosomes, it helps prevent freckles and age spots on the skin. It leaves the skin clear, radiant, and smooth.
添加保濕成分、酵母菌溶胞物淬取液、茶葉淬取液、濃厚甘油,從源頭抑制阻止黑色素的生成、防止可形成斑點的黑色黑色素體的生成,並且提高幾乎無色的未成熟黑色素體的比例,進一步防止斑點及雀斑。
*Direct imported from Japan/Taiwan.