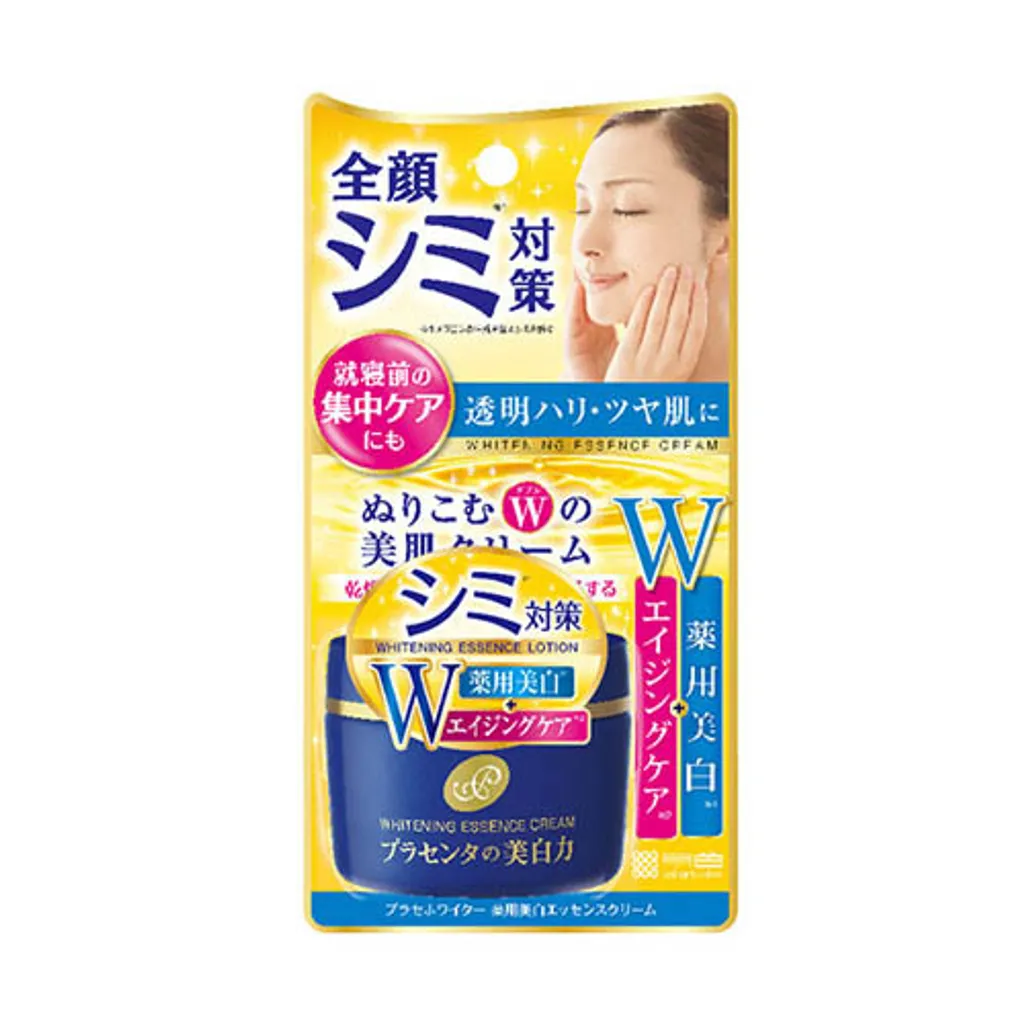 MEISHOKU Medicated Whitening Essence Cream 55g
A full-face cream that is particular about freshness, smoothness, and penetration penetrates deep into the skin, approaching the age sign. An anti-spot and wrinkle cream for the entire face that makes fine wrinkles caused by drying less noticeable. Leads to clear, firm and glossy skin. Recommended for intensive care before bedtime. Unique white floral scent.
日本國產胎盤精華,獨家調製的白花香,撫平細紋,打造彈力緊緻肌膚。夜晚使用可塗抹厚一點如同晚安面膜般包覆滋潤肌膚。建議夜晚或者肌膚感覺特別乾燥時使用。
*Direct imported from Japan/Taiwan.