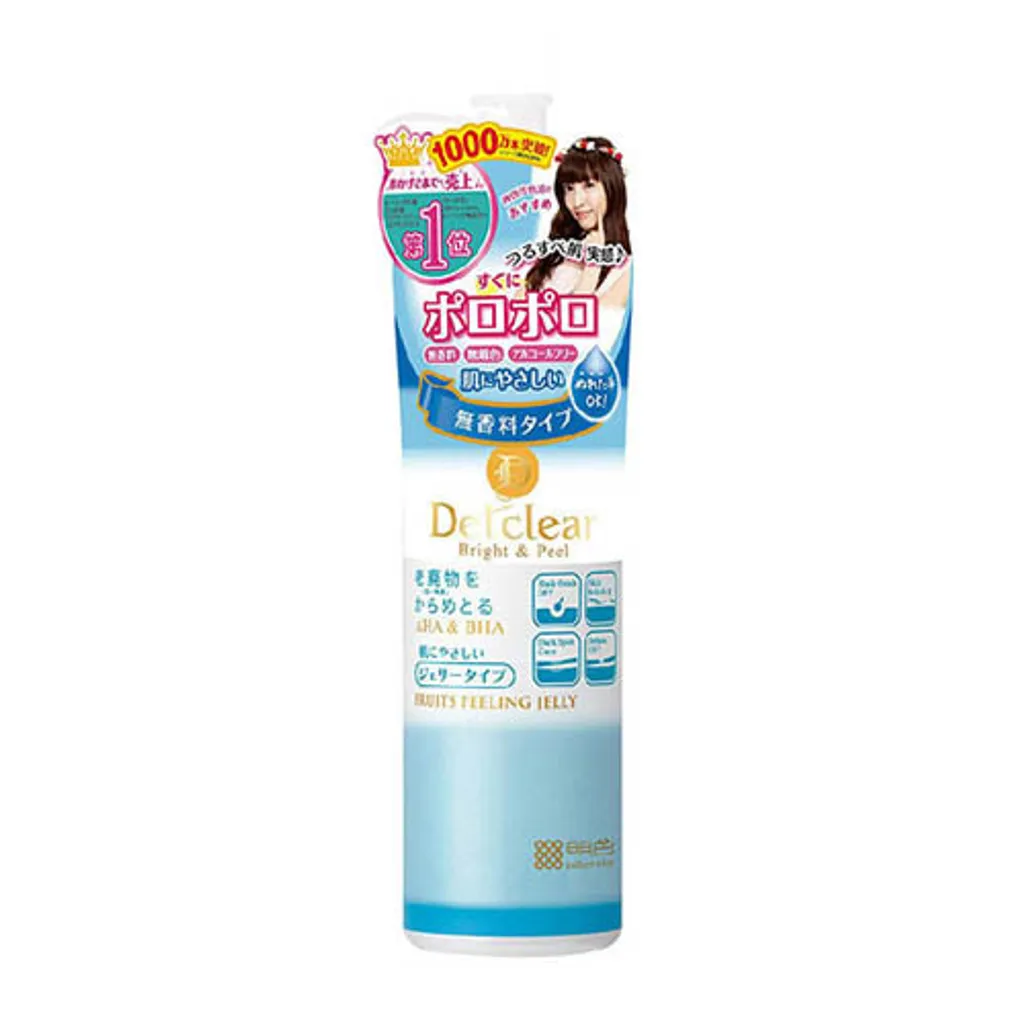 MEISHOKU Detclear Unscented Bright & Peel Peeling Jelly 180ml (明色 無香型去角質凝露)
A mild peeling gel that can be used on dry sensitive skin. Can be used with wet or dry hands. Fragrance free, coloring free, petroleum surfactant free, alcohol free, paraben free, mineral oil free.
多種果實AHA & 植物BHA角質軟化成分 ,溫和去除老廢角質及黑頭粉刺,用於鼻翼及肌膚暗沉處,手濕也可以用 ,對肌膚溫和不刺激。無香料、無色素、無酒精、無防腐劑、無礦物油。
*Direct imported from Japan/Taiwan.