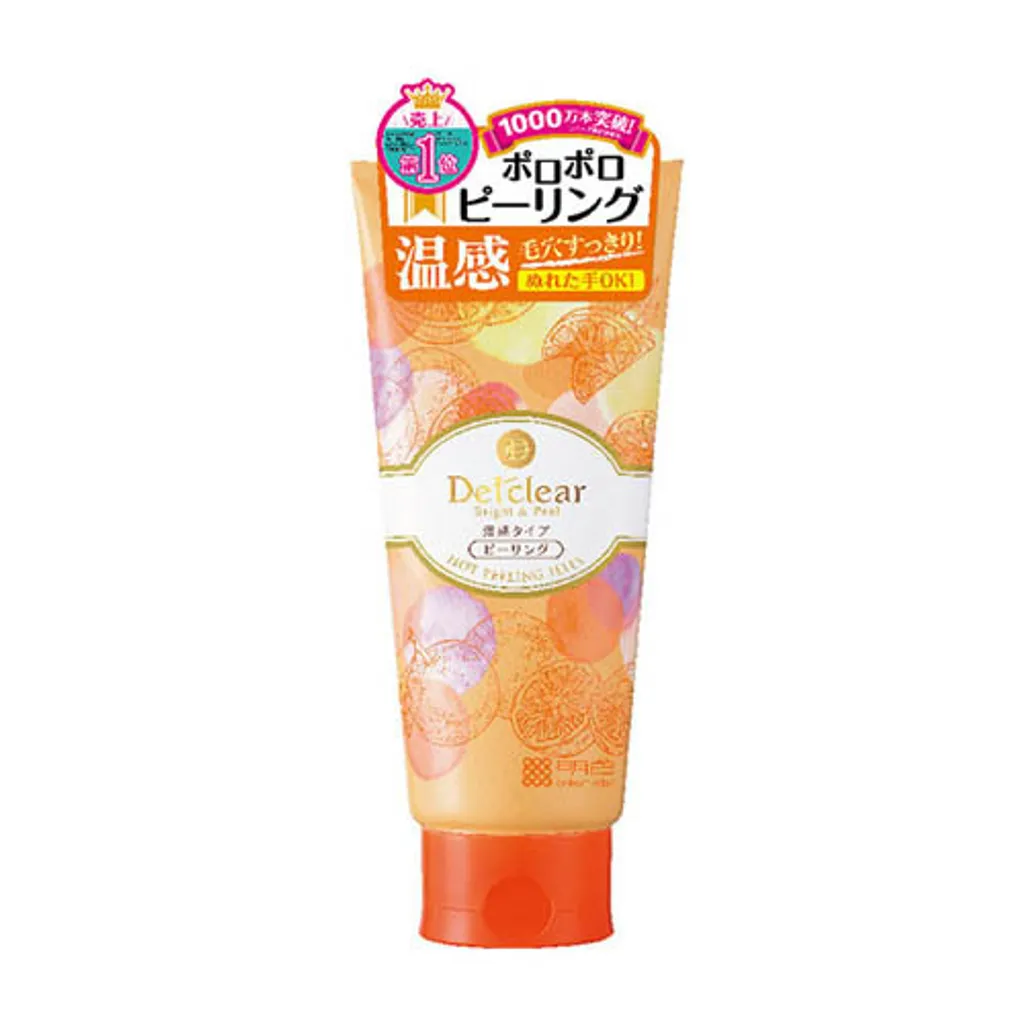 MEISHOKU Detclear Hot Peeling Jelly 180ml
A warm feeling gel adsorbs dirt from the back of the pores, it drops not only old horny including residual melanin but also dirty in the back of pores. You can use it with wet hands, you can use it in the bath. Use of 1 to 2 times a week.
淡淡的香橙檸檬味道,富含保濕成分,用熱度按摩讓毛孔打開去角質更深層,手濕也能用,洗澡中就可以直接使用利用蒸氣及溫感按摩熱度幫助保養精華滲透毛孔。
*Direct imported from Japan/Taiwan.