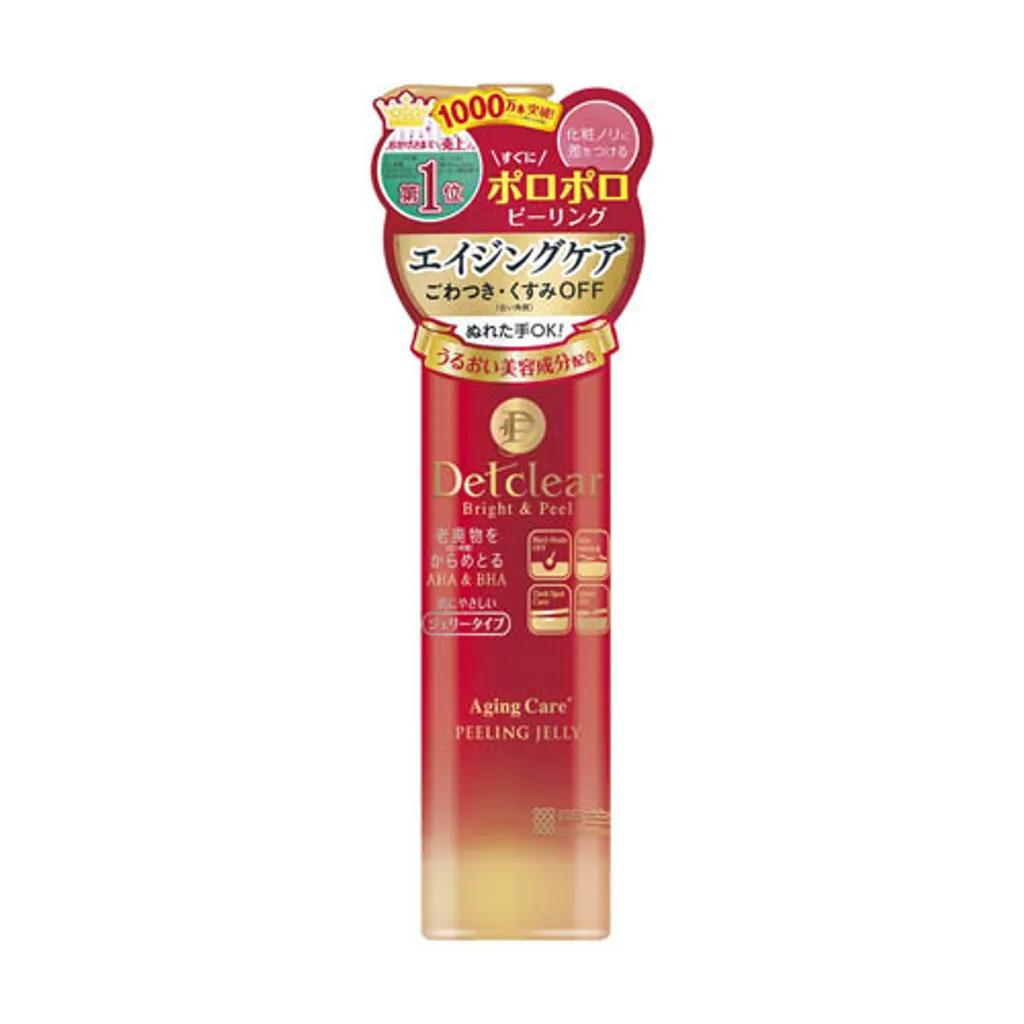 MEISHOKU Detclear Aging Care Peeling Jelly 180ml
A peeling jelly that can be used for aging care for skin stiffness, yellowing, darkening, and lack of firmness. Contains astaxanthin, retinol, coenzyme Q10, and vitamin C derivatives to approach age-related skin problems. It remove stiffness and yellowing and also smoothes the texture of the skin and improves its firmness and luster.
配合天然成分果實AHA & 植物BHA精華的啫喱,溫和去角質,解決粗糙與暗沉問題,使後續保養品更好吸收!化妝時即刻感受妝容自然服帖。濕手可用。
*Direct imported from Japan/Taiwan.