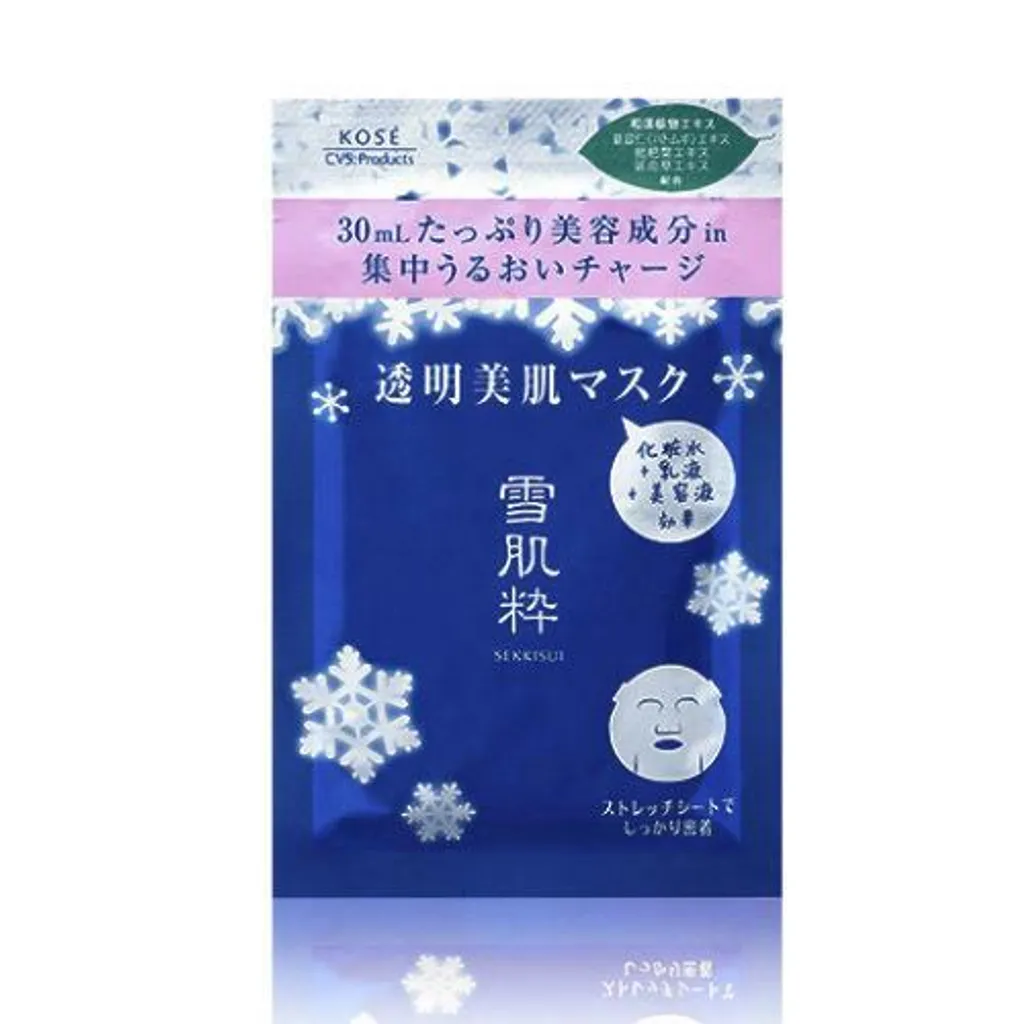 KOSE Sekkisui Cosmetic Mask For Translucency 4s
The power of oriental herbal extracts, for skin with a snow-like smooth translucency. 30ml of concentrated moisturizing care. The combined effects of lotion, emulsion, and serum bring a bright, clear feel even to skin that has been dulled by dryness or roughness.
The stretch-type sheet mask tightly seals the skin, infusing concentrated moisturizing into every skin pore all the way deep into the keratinous layer, for healthy skin with a deep, clear feel. Contains no artificial coloring or mineral oils.
Direct imported product from Japan/Taiwan and normally shipped in 3-7 working days.