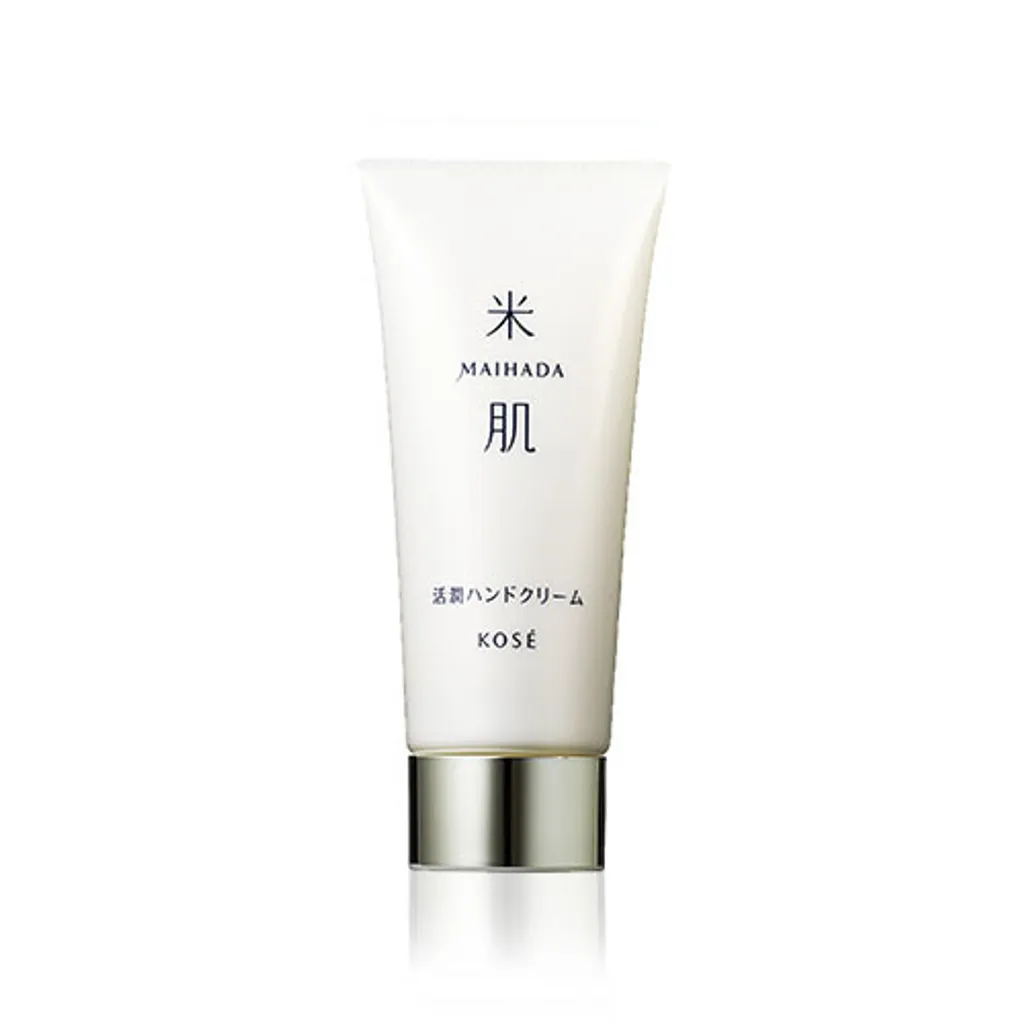 KOSE Maihada Katsujun Hand Cream 60g (米肌 活潤護手霜)
An anti-aging hand cream leads to fuller, more youthful looking hands with its pink base tone. It provides youthfulness and luminosity to discolored, and irritated hands. It contains plant-derived extracts such as rice, fermented hyaluronic acid, royal jelly extract, pomegranate extract, and 10 other beauty ingredients. It also provides hydration and elasticity to dry fingertips.
以淡粉色基質,調理出飽滿、亮麗雙手的抗衰老護手霜。以大米為首,配合了植物萃取成分、發酵透明質酸、蜂王漿精華、石榴精華等,達10種以上的美容成分,為容易乾燥的指尖、將乾裂、暗淡的手部肌膚調理為不顯年齡、如通透般晶瑩透亮的狀態。
*Direct imported from Japan/Taiwan.