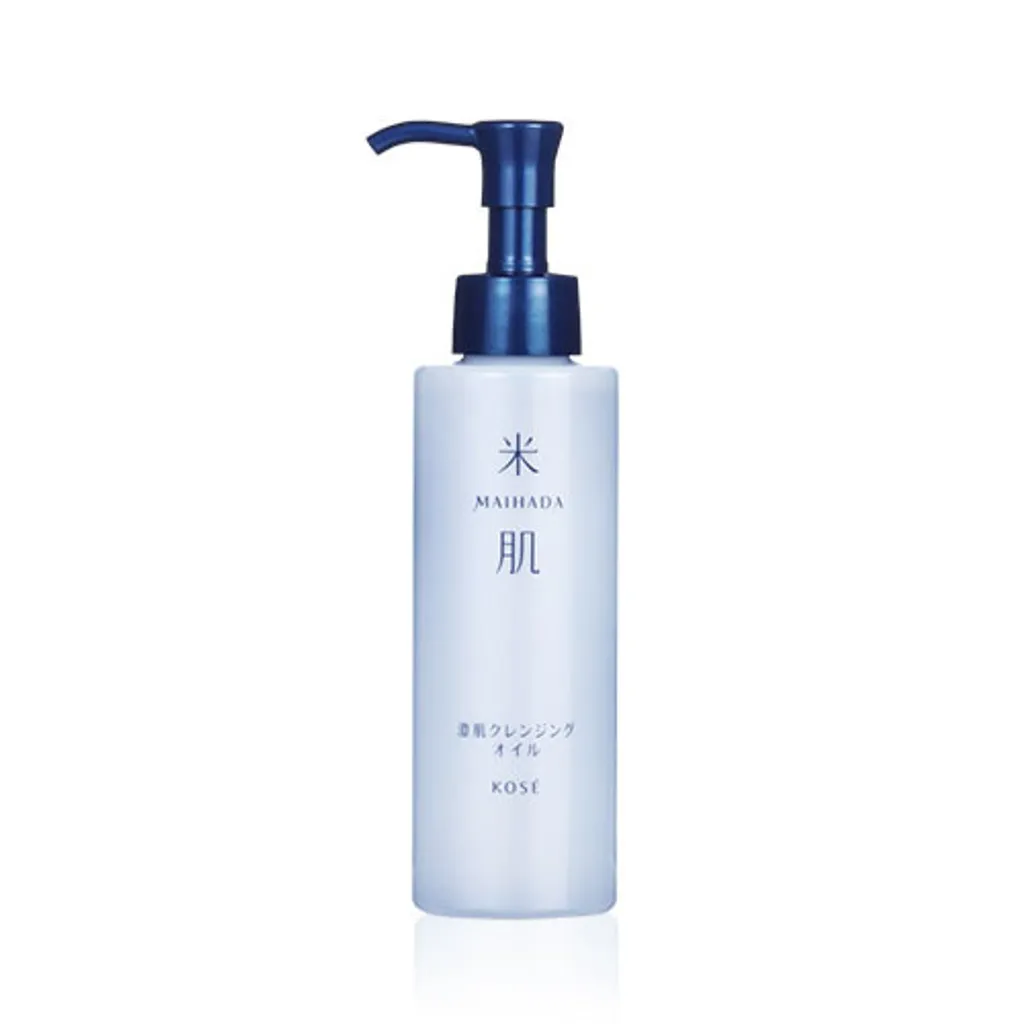 KOSE Maihada Cleansing Oil 150ml (米肌 澄肌卸粧油)
This cleansing oil removes stubborn makeup, impurities, and old skin cells thoroughly and quickly. Contains a mild cushion oil, thick, rich texture gently removes makeup without damaging the skin. Contains 4 effective emollient oils, like rice germ oil, which leave you with refined, flawless, hydrated skin. Can be used on lash extensions. Free of fragrance, dyes, and parabens.
配合了醇厚弹润精油,以浓郁质地,还添加了米胚芽油等具备高润肤效果的4种精油,能有效去除顽固彩妆、老废角质和毛孔污垢的卸妆油。温和去除化妆,不会造成肌肤负担。湿手可以用、防水睫毛膏可用、嫁接的睫毛也可使用。无香料、无着色剂、不含防腐剂、不含酒精。
*Direct imported from Japan/Taiwan.