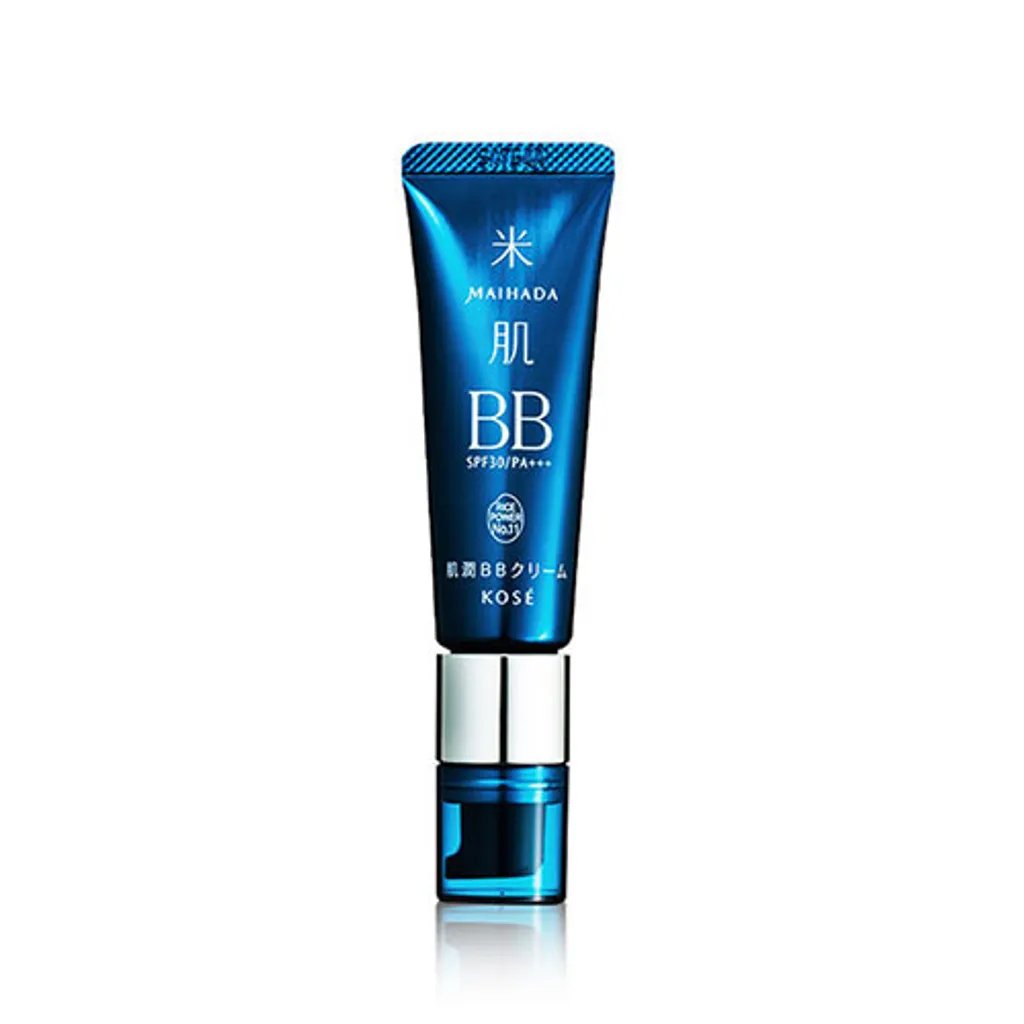 KOSE Maihada BB Cream 30ml (米肌 肌潤BB霜)
A moisturizing BB cream that wraps your skin with a fresh sensation and conceals pores, blemishes, and discoloration naturally. It features the benefits of a serum, cream, sunscreen, makeup primer, and a foundation in one product.
五效合一,具备美容液、乳霜、防晒、隔离、粉底等多种功效。能够在肌肤表面形成水润薄膜,自然修饰毛孔和斑点、肤色暗淡。添加了护肤成分(大米发酵精华No.11等发酵复合物),长时间保持妆效的同时,持续滋润肌肤,保持刚涂抹时的滋润感和光泽感。无香料,无矿物油,无焦油色素,弱酸性。
01 - 自然色:适合偏黄小麦肤色,追求自然裸妆。
00 - 瓷白色:适合大多数亚洲女性,追求白皙肌肤的人。
*Direct imported from Japan/Taiwan.