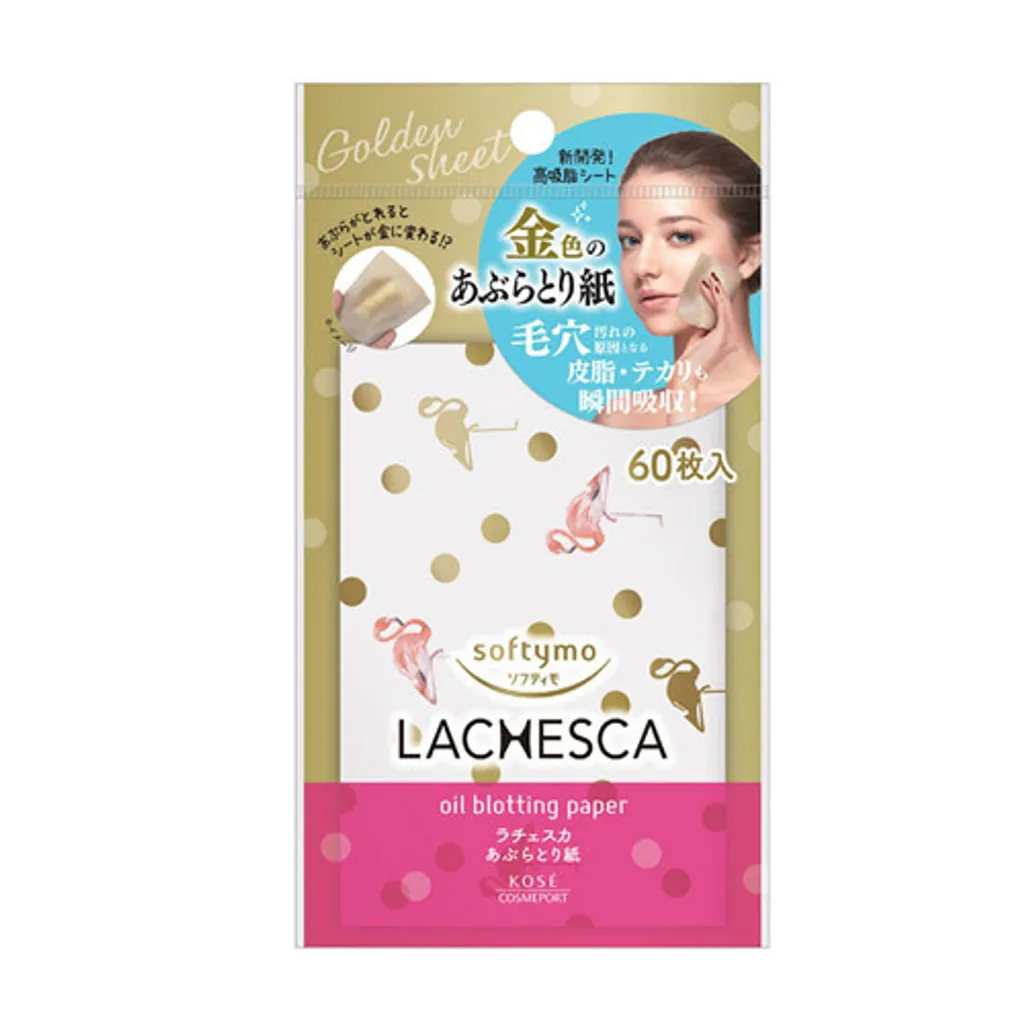 KOSE Lachesca Oil Blotting Paper 60s
An oil blotting paper using a newly developed high adsorption sheet. Instantaneous absorption of sebum and shine which causes darkening of pores and square plugs! Just stop quickly and smoothly to the skin. The sheet changes to gold when oil comes off. It is cute pink flamingo pattern and can be used cute at school and work. 60 pieces can be used plenty.
Direct imported product from Japan/Taiwan & 3-7 working days to be shipped.