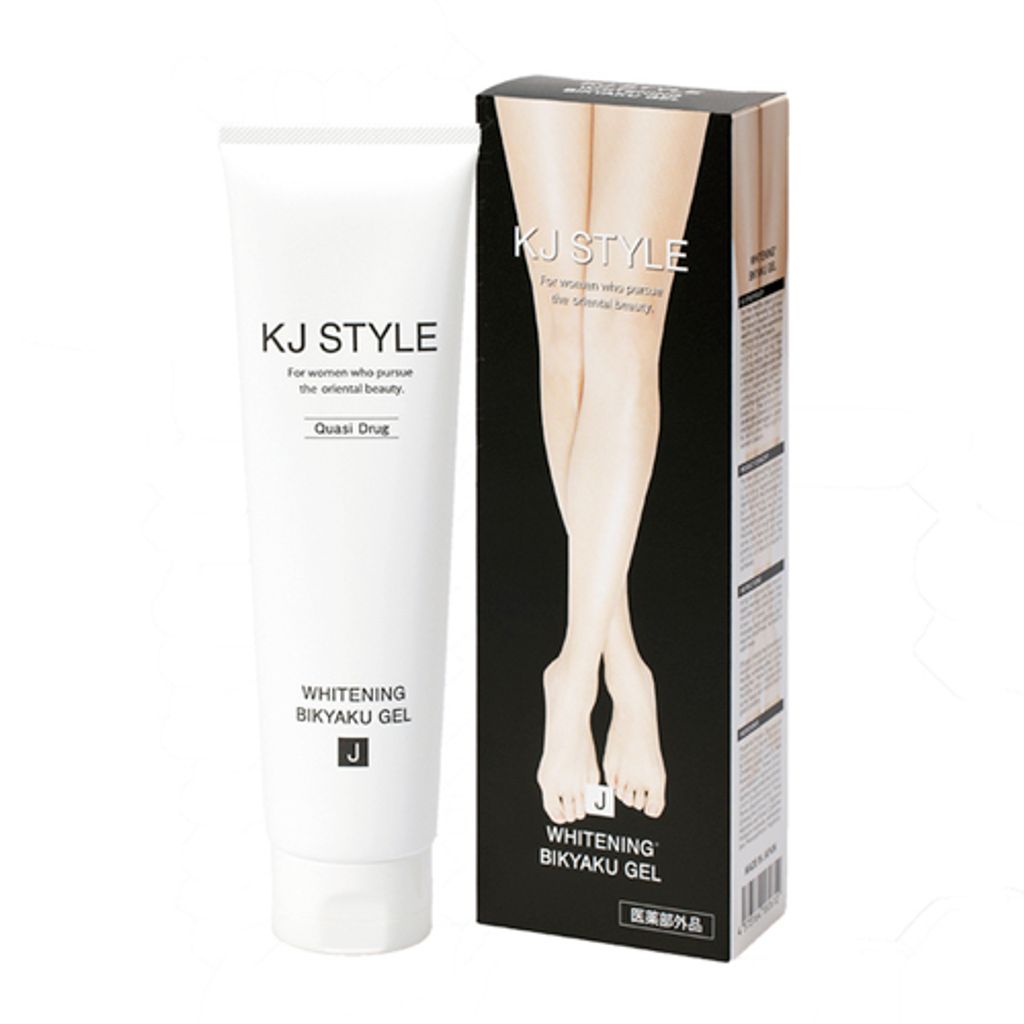 KJ Style Whitening Bikyaku Gel 150g
This whitening and beautifying leg gel spreads well on the skin, making it ideal to use on the entire body such as the legs, back, neckline, decollete and hips. Formulated with an original blend of brightening ingredients, skincare ingredients and whitening ingredients. This all-in-one leg gel provides brightening and leg care effects in a single product, resulting in whiter, clearer, beautiful legs with daily usage.
For those concerned with skin dullness, age spots, dryness and breakouts. It suppresses the generation of melanin, preventing age spots & freckles.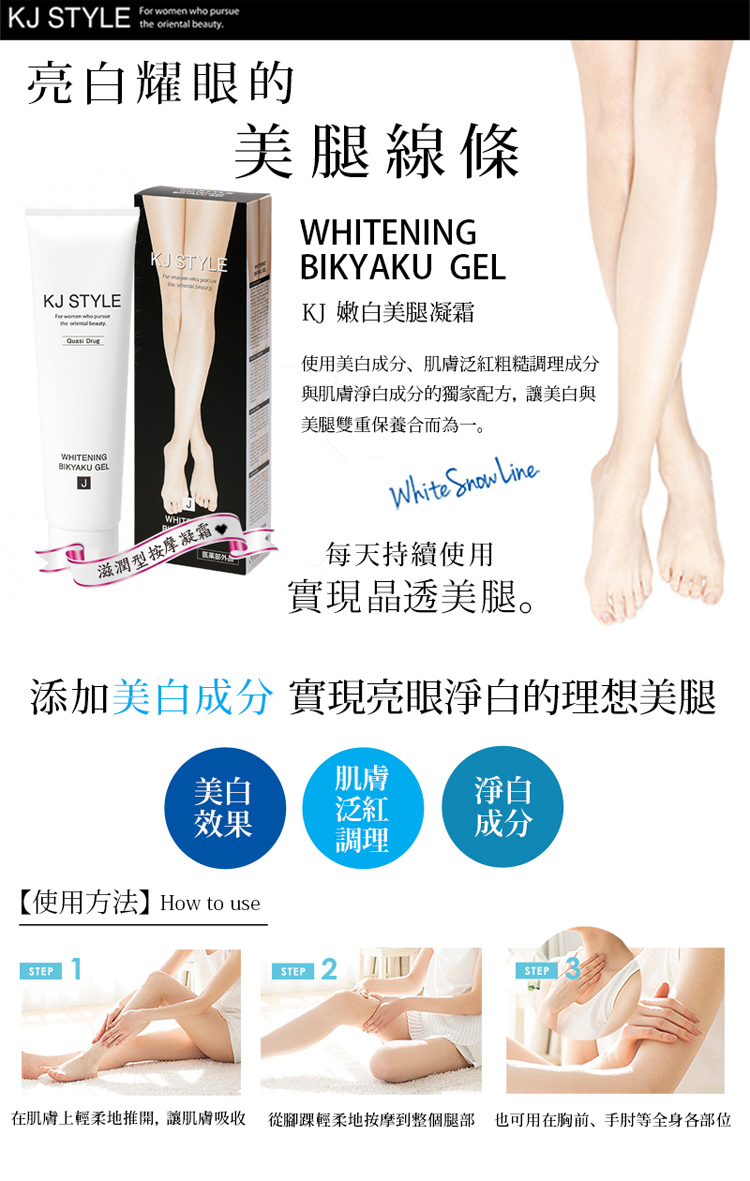 Direct imported product from Japan/Taiwan and normally 3-7 working days to be shipped.