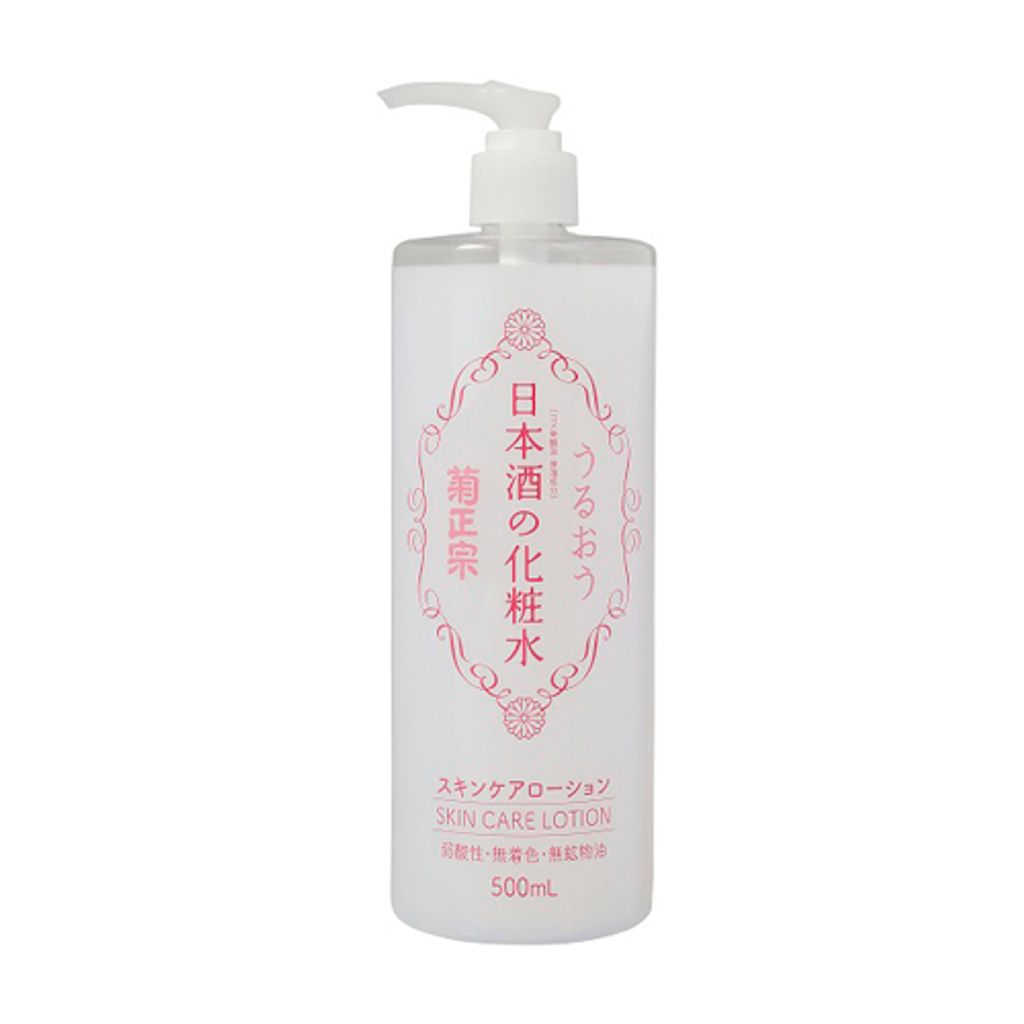 Kiku-Masamune Sake Skin Care Lotion 500ml (菊正宗 日本酒化粧水)
This is super-sized and low-acidity lotion for your face and body. It contains pure rice premium brew sake (Japanese rice wine) from renowned Japanese brewer Kiku-masamune, acting on rough and dehydrated skin, preventing irritation and promoting hydrated, fully nourished skin. Contains amino acids, placenta extract, and arbutin. Can be used as a face mask with a cotton pad or tissue.
臉和身體都可以使用的大容量弱酸性化妝水。配合菊正宗純米釀酒(米發酵液、保濕成分)的化妝水,還配合了氨基酸、胎盤萃取物、熊果素(保濕成分),充分滲透至缺水的肌膚和擔心乾燥的部位,防止肌膚乾裂,形成水嫩的素肌。倒入化妝棉或面紙上,也可做面膜使用。無色素、無礦物質油。
Direct imported product from Japan/Taiwan & 3-7 working days to be shipped.
| | |
| --- | --- |
| For single order above *RM100 | |