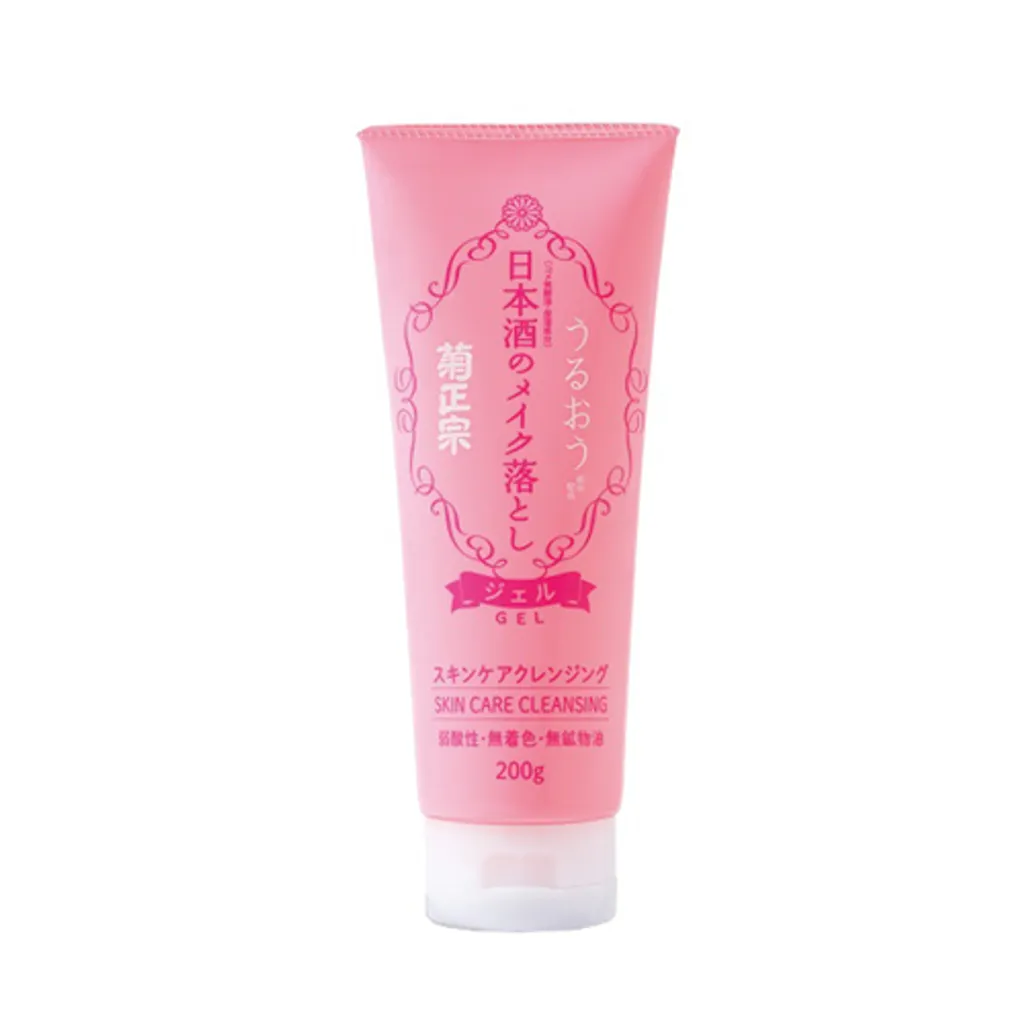 Kiku-Masamune Sake Makeup Cleansing Gel 200g (菊正宗日本酒卸妝凝膠)
The easy-to-use gel spreads on easily, dissolving makeup and gently lifting it up. Contains fermented rice extract, amino acids, placenta extract, and arbutin to protect the skin's moisture. With Kiku Masamune's Junmai Ginjo-shu grade sake. Can be used as cleanser for the face and body. Can be applied with wet or dry hands. Low pH.
一款留住水分的同時,徹底去除化妝汙垢的大容量卸妝凝膠。延展性極佳的凝膠狀質地,迅速融入化妝品中,溫和浮出並去除汙垢。而且,包裹頑固化妝和毛孔深處汙垢,乾淨去除掉。配合了日本酒(大米發酵液)、氨基酸、胎盤素精華、熊果苷(保濕成分),牢牢鎖住肌膚水分。還配合了菊正宗純米吟釀酒。還可以當作潔膚液,清洗身體用防曬霜。沖洗、擦拭皆可。濕手、濕臉也能使用。弱酸性。
Direct imported product from Japan/Taiwan & 3-7 working days to be shipped.