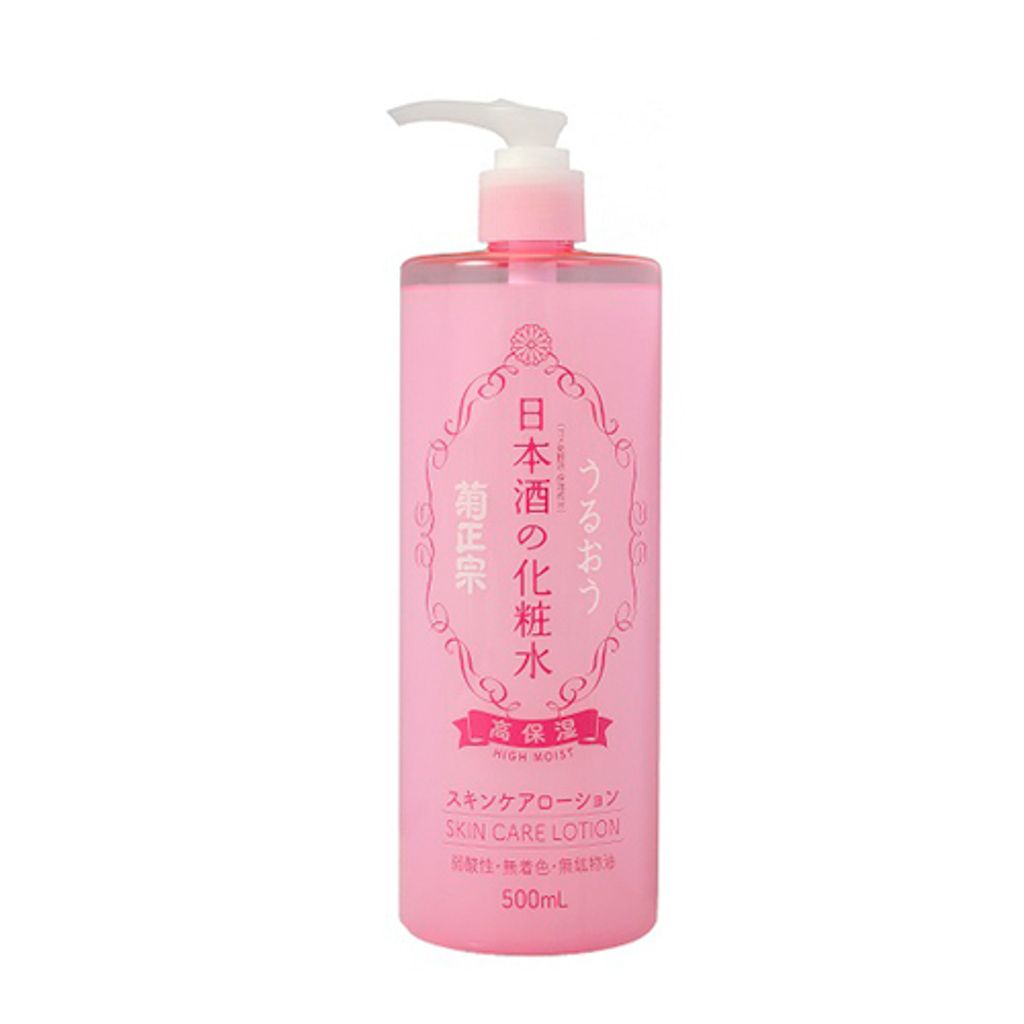 Kiku-Masamune Sake High Moist Skin Care Lotion 500ml (菊正宗 日本酒高保濕化妝水)
A moisturizing toner that prepares the skin to absorb moisture, for use on the body and face. It has fermented rice sake and thick lotion containing moisturizing ceramide compounds, which are beneficial for dry and rough skin, yet don't leave it sticky. Also contains Kiku Masamune's Junmai Ginjo Sake and amino acid as 1,800ml of Japanese sake, and placenta extract. It can be used as a face mask when applied to a cotton tissue or sheet. Low pH. Free coloring & mineral oil.
臉部、身體兩用大容量高保濕化妝水,配合了日本酒(大米發酵液)、神經酰胺,黏稠的質地迅速滲透至乾燥和粗糙的部位,改善肌膚乾裂。配合了菊正宗純米吟釀酒與日本酒1公升中的含量相同的遊離氨基酸和胎盤素、熊果素(保濕成分),為肌膚提供滿滿滋潤。倒入化妝棉和面巾紙中,也可以當面膜來用。弱酸性、無色素、無礦物油。
Direct imported product from Japan/Taiwan & 3-7 working days to be shipped.
| | |
| --- | --- |
| For single order above *RM100 | |