Hacica Deep Repair 2.0 Hair Treatment 450g
Hacica is a 3 step system treatment developed with top hair stylist to bring you an ultimate salon grade hair from the comfort of your own home. It incorporates skin care concept of repairing, moisturizing and locking essential nutrients and hydration. 2.0 heals damaged cuticles and protects from further damage for a hydrated, soft, healthy hair.
修復外部受損毛鱗片直至髮根,重現光澤滑順秀髮。
使用方法:
取適量於手掌心搓勻,由髮中向髮尾塗抹、靜置15秒後徹底沖洗乾淨。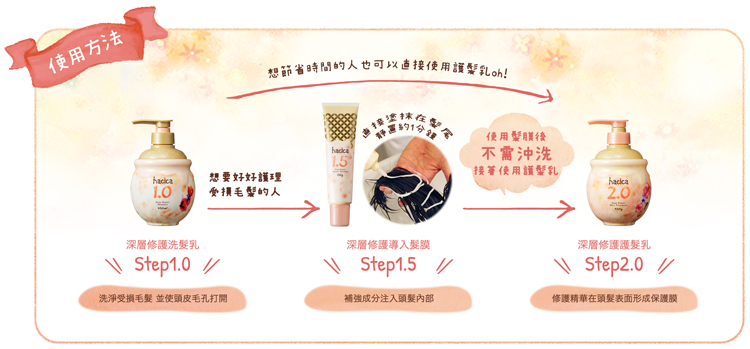 ---
Direct imported product from Japan/Taiwan & 7 working days to be shipped.