Hacica Deep Repair 1.5 Booster Hair Pack 150g
Hacica is a 3 step system treatment developed with top hair stylist to bring you an ultimate salon grade hair from the comfort of your own home. It incorporates skin care concept of repairing, moisturizing and locking essential nutrients and hydration.
The 1.5 series works as a boost and is ideally used with the Hacica line, but will still work wonders with your current hair products. Deep Repair 1.5 is recommended for those who have severely damaged hair, or wish to heal/protect hair from further damages, and is meant to be used before 2.0 Treatment.
在使用富含營養成分的護髮乳之前、使用修護導入髮膜浸透受損毛髮深部、從內部修補損傷。
使用方法:
從中段塗抹至髮尾,並充分按摩,然後靜置1分鐘。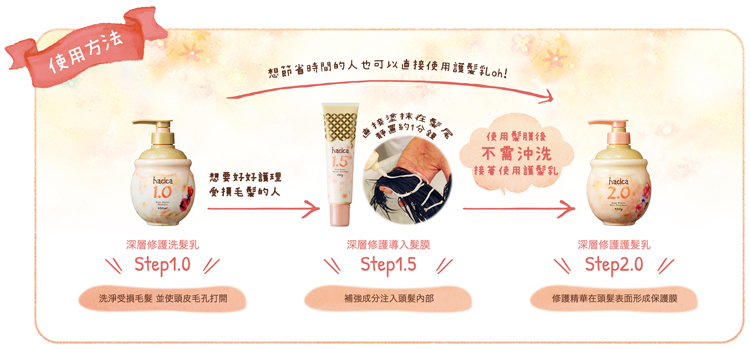 ---
Direct imported product from Japan/Taiwan & 7 working days to be shipped.