Hacica Deep Moist 1.0 Shampoo 450ml
Hacica is a 3 step system treatment developed with top hair stylist to bring you an ultimate salon grade hair from the comfort of your own home. It incorporates skin care concept of repairing, moisturizing and locking essential nutrients and hydration. Formulated with raw honey, organic botanicals and 8 Japanese flower extracts. 'Deep Moist' which provides scalp care while restoring damages. 1.0 creates thick dense foam to cleanse and moisturize dry, rough hair.
濃密的生蜂蜜與植物萃取成分、泡沫細緻,溫柔的洗淨毛髮。
使用方法:
使用洗髮乳之前,請完全浸濕秀髮。可以使植物清洗成分發揮更好的效果,而且更容易起泡。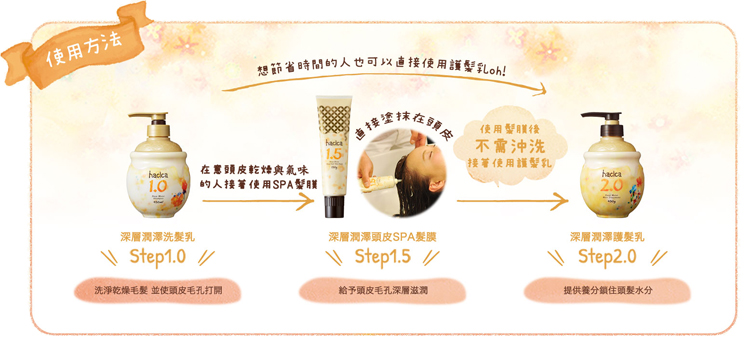 ---
Direct imported product from Japan/Taiwan & 7 working days to be shipped.