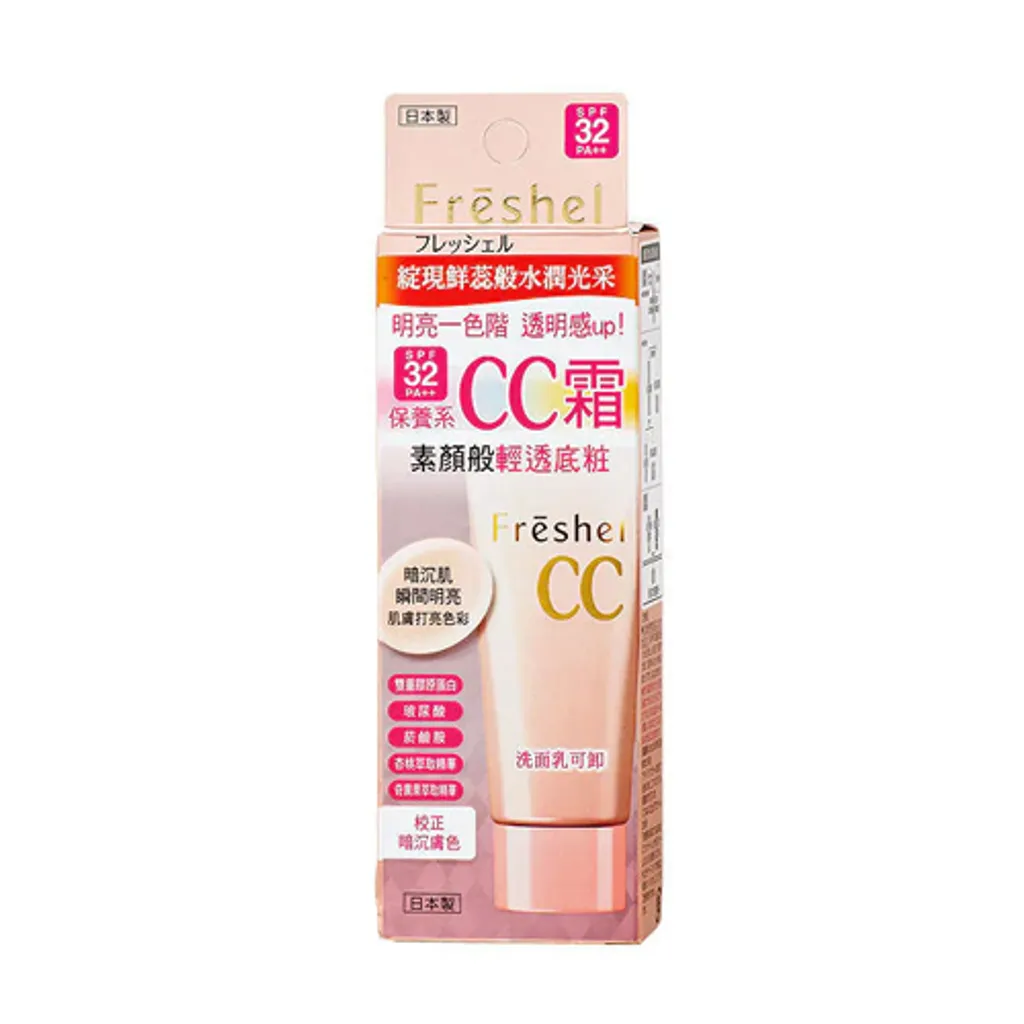 Freshel Skincare CC Cream SPF32 50g
A mild CC cream with skincare benefits. With skin-brightening effects, one coat brightens dullness and evens skin tone for a natural-looking finish that makes your skin look silky smooth and visibly radiant. Brightening color for instant dullness reduction.
輕盈水基底配方,輕輕一抹,肌膚打亮色彩瞬間修飾暗沉與膚色不均,就像素顏般,展現自然透亮的透明感。
*Direct imported from Taiwan & 3-7 working days to be shipped.