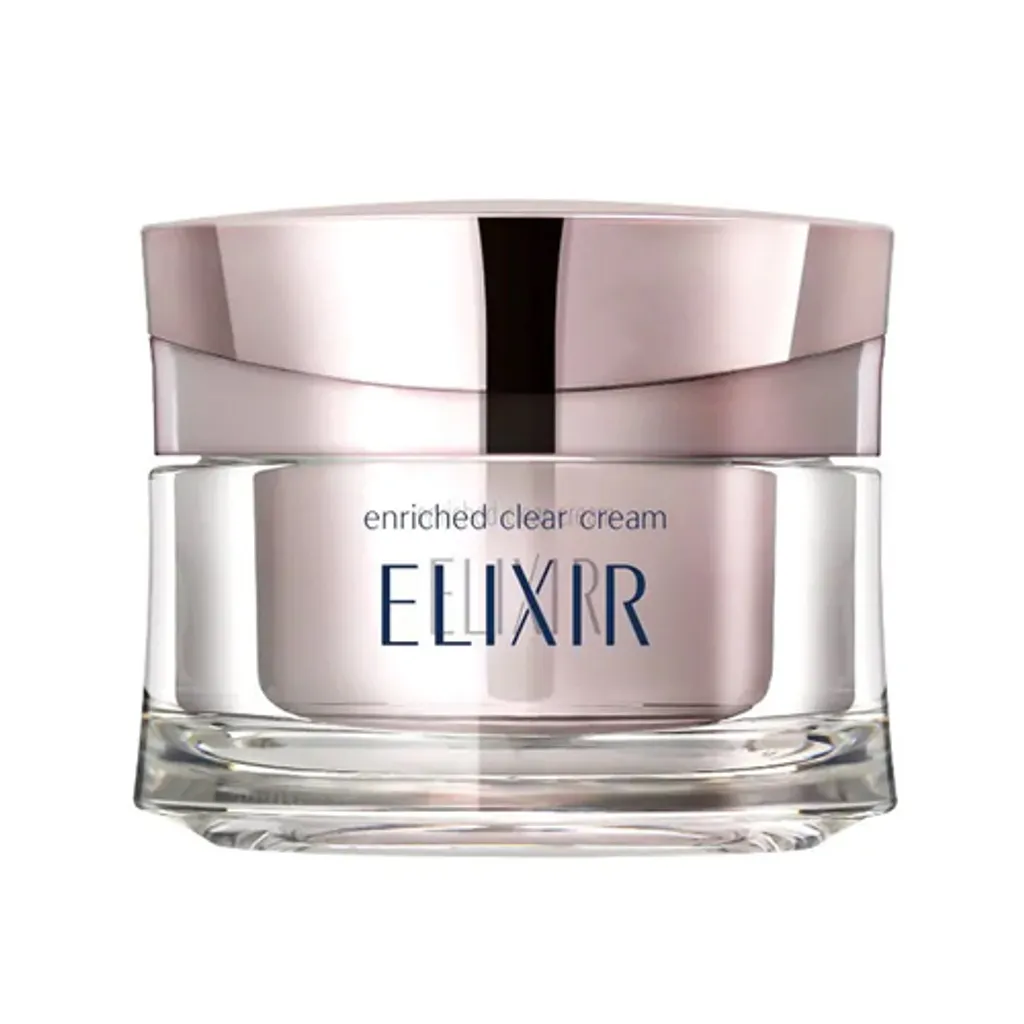 ELIXIR White Enriched Clear Cream 45g
A dense brightening cream to keep the complexion free from dullness and shadows. Elixir's brightening and anti-aging care works to achieve those goals. It gives the skin moisture and firmness, creating new brightness. Brightening cosmetics suppress melanin production to prevent dark spots and freckles. Anti-aging care refers to moisturizing care for aging skin.
添加同系列共同採用的高濃度膠原蛋白GL,和搭載三效淨白 X 三重彈潤肌質複合配方,並採用兩種油分調和成最佳比例的複合油分,使肌膚澎潤有張力、白皙透亮,抑制黑色素形成,防止黑斑雀斑產生。
於夜間保養的最後一個步驟,以螺旋畫圓的方式,由下往上朝雙頰拉提按摩並重複3次、從法令紋的部位朝兩側斜上方拉提並重複6次、从臉部下顎輪廓線處,往上拉提至太陽穴位置並重複6次。
*Direct imported product from Japan/Taiwan.