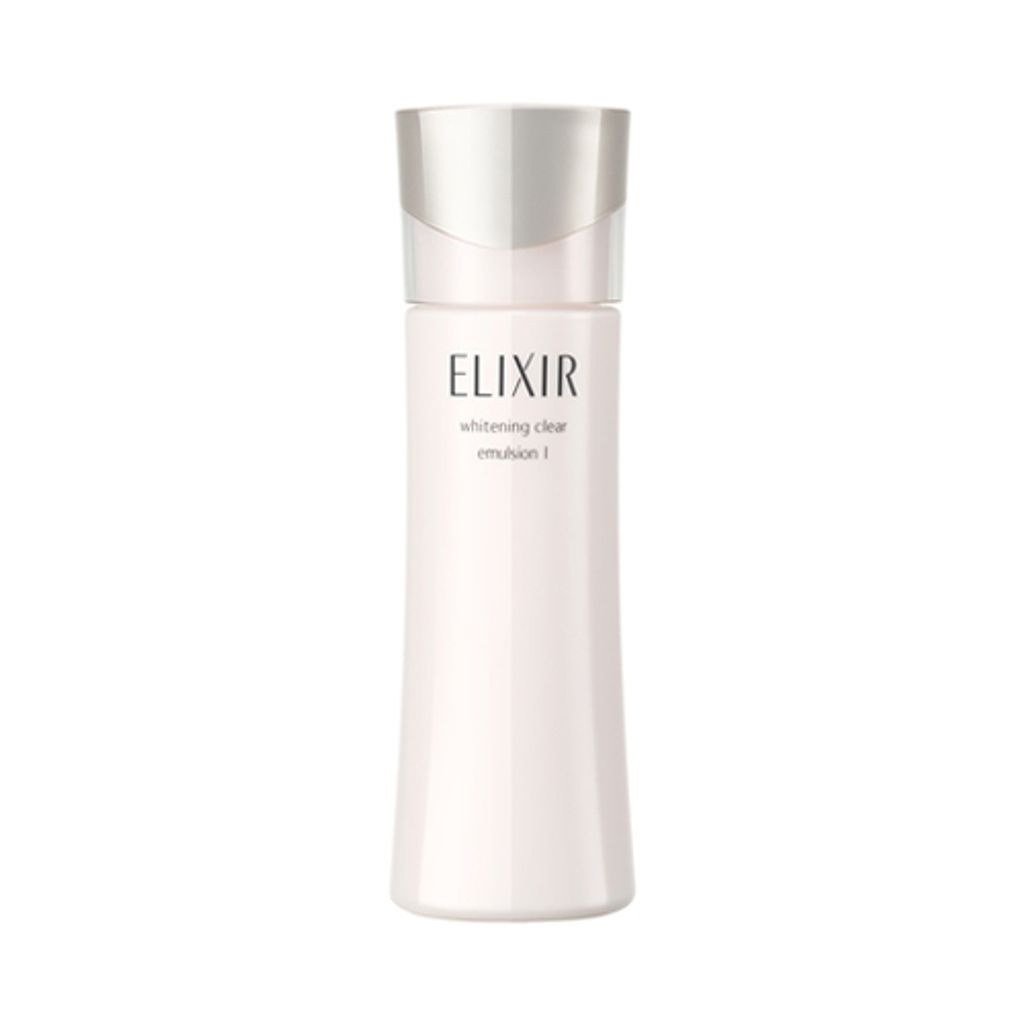 ELIXIR White Clear Emulsion 130ml, Moist
A medicated whitening emulsion that promotes supple skin with a dewy glow. Achieve moisturized skin that shines with a dewy glow everyday. Infused with whitening active ingredient 4MSK (potassium 4-methoxysalicylate) to reduce melanin production to prevent spots and freckles.
美白與抗老效果之藥用美白乳液,使肌膚白皙水潤,柔軟飽滿,天天呈現「水玉光」光澤。添加美白有效成分甲氧基水楊酸鉀,抑制黑色素形成,防止黑斑雀斑產生。
*Direct imported from Japan/Taiwan.
For single order above *RM100

(WM)