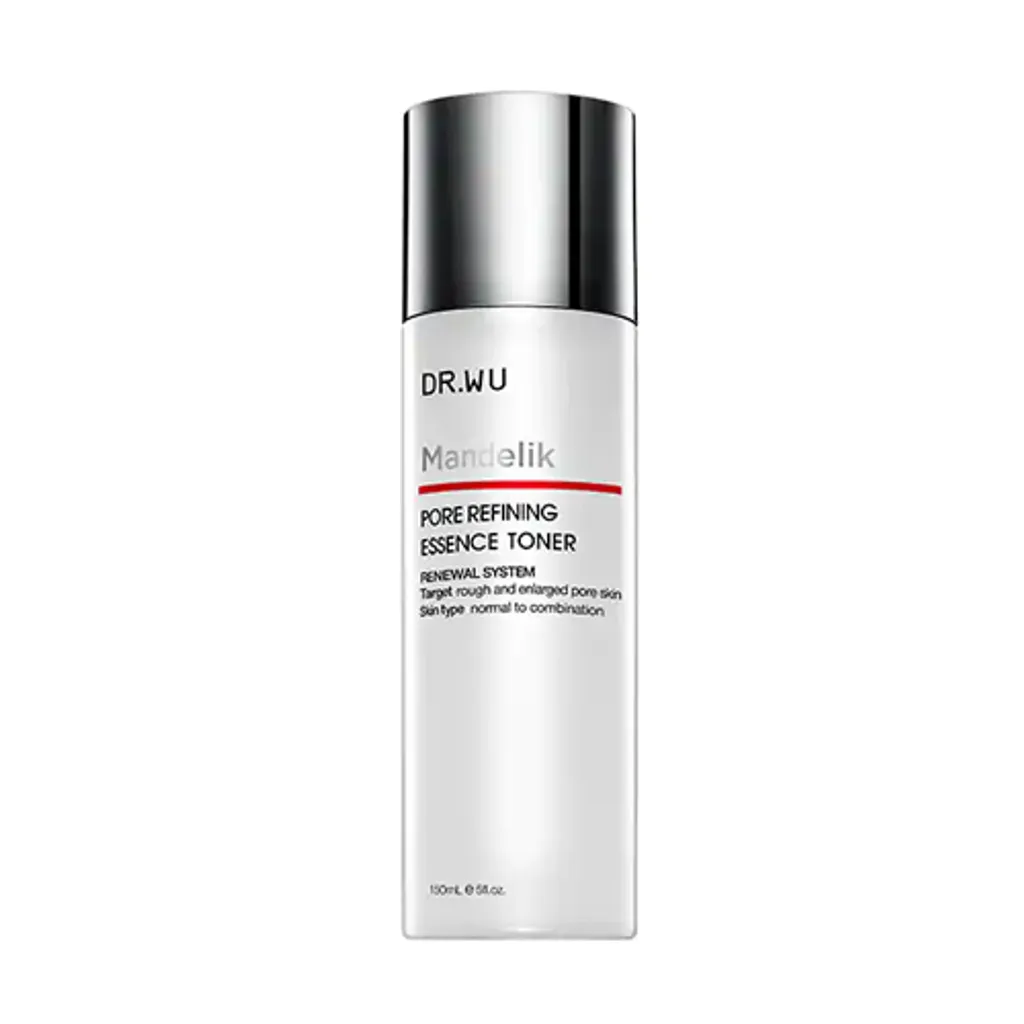 DR WU Mandelik Pore Refining Essence Toner 150ml (杏仁酸毛孔緊緻化妝水)
A revolutionary Derma-Cells Renewal Technology that can refine skin texture, diminish fine lines and improves skin elasticity and firmness. Its main active ingredient, Mandelic Acid, can effectively improve skin tone by resurfacing epidermis and removing aged layers.
For Rough and Sensitive Skin.
利用大分子果酸優越親膚效果,協同水楊酸、茶樹精油及金縷梅萃取複合配方,溫和調理肌膚,天天搭配化妝棉濕敷或擦拭使用,協同肌膚代謝,密集緊緻毛孔。添加維他命B3與維他命原B5,迅速舒緩補水;搭配皮脂調控因子乳酸鋅,能有效調理皮脂分泌,平衡肌膚油水狀態。全成分無酒精、人工香精,溫和不刺激,敏弱肌也適用。