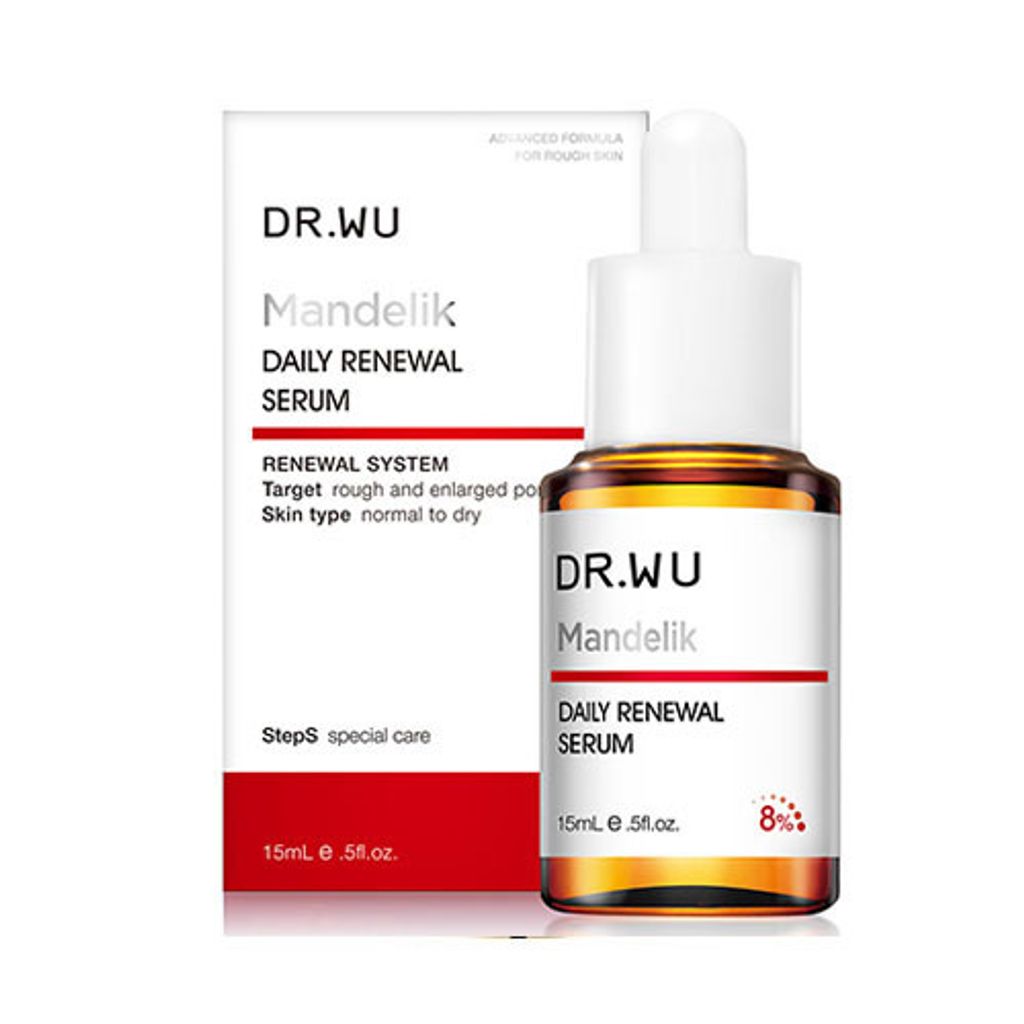 DR WU Mandelik Daily Renewal Serum 15ml (溫和杏仁酸煥膚精華)
With the Golden Ratio Formula which combines three kinds of acids: 5% Mandelic Acid, 2% Salicylic acid and 1% pyruvic. It can boost skin metabolism to remove dead skin cells and purify pores thoroughly, and to solve 5 major pore problems: thick stratum corneum X enlarged pores X blackheads X acne X acne scars.
Infused with ABS Desert Blend and Saccharide Isomerate, it hydrate and soothe skin, relieving the discomfort of dry itchy and desquamation caused by skin renewal. No alcohol, artificial fragrance, paraben and colorant. Suitable for dry & sensitive skin.
專為乾燥及敏弱肌設計。獨創黃金比例三重酸:5%杏仁酸、2%水楊酸及1%焦葡酸,透過刷酸煥膚的原理,針對淺、中、深角質層全面作用,透過溫和漸進式煥膚,從根源改善「角質肥厚、毛孔粗大、黑白頭粉刺、痘痘痕跡、暗沉瑕疵」五大毛孔問題。另添加添加複方沙漠植物萃取、鎖水磁石, 補水保濕舒緩肌膚,緩解乾癢脫屑 ; 無酒精、人工香精,溫和不刺激。
For single order above *RM100

(WM)