Dr.Groot Damage Hair Treatment 300ml
Just one application nourishes you with natural ingredients that gently but thoroughly soothe and heal your scalp. It caters to your scalp with Red Ginseng and Hinoki Cypress. Together these ingredients stimulate hair growth by promoting blood flow to the scalp and nourishing the dermal cells. A combination of Peppermint Complex, Hasuo, Hinoki Cypress and Mesima Mushroom Extract works to soothe and heal any damaged scalp tissue.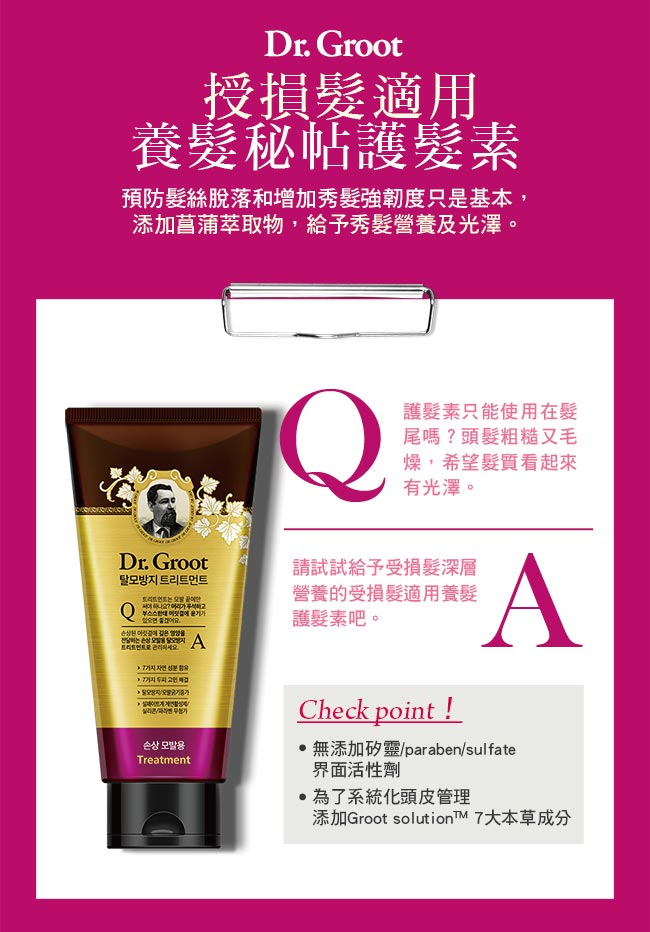 Direct imported product from Korea/Taiwan & 3-7 working days to be shipped.