DR CYJ Hair Revitalizing Solution 60ml
Innovative skin penetration technology and stabilized double layered encapsulation system effectively delivers the active ingredients into hair follicles. Contains 10 Active ingredients and can effectively stimulate hair stem cell, strengthen our follicles, and promote hair growth.
透過多種美國專利活性胜太,掌控3個養髮關鍵,能強健髮根、防止髮絲斷裂並調理頭皮的健康。 所有髮質、男女適用。不添加西藥成分,孕婦也可使用。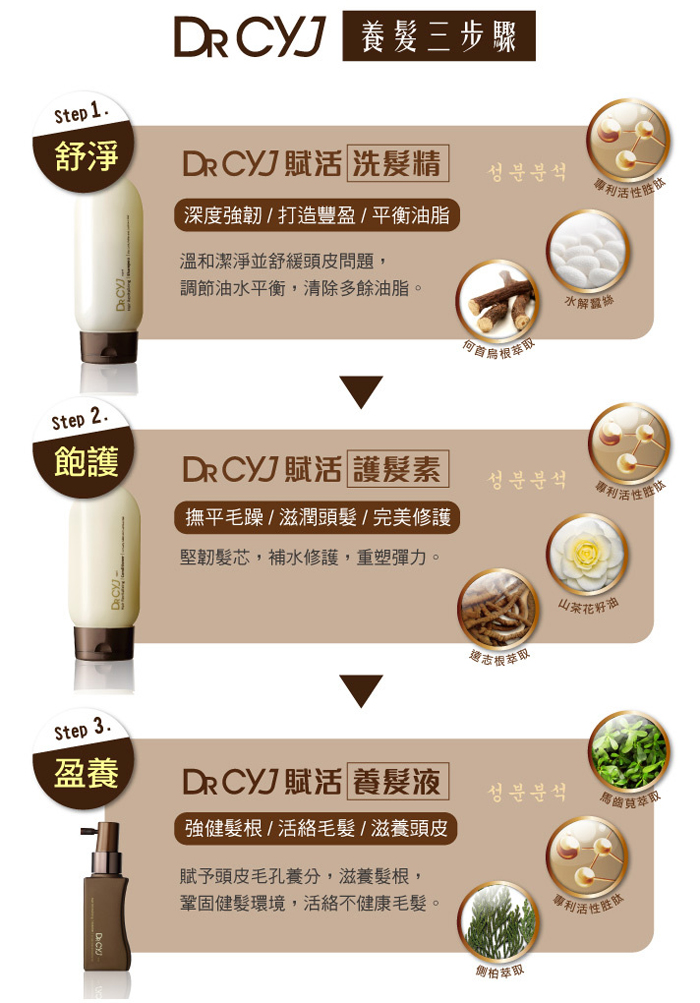 *Direct imported from Korea/Taiwan & 3-7 working days to be shipped.