Dr.Ci:Labo Super-Keana Super Moisture Lotion 100ml (For Dry Skin)
A wipe-off lotion that thoroughly removes darkened skin and blackheads from the pores. 4 types of pore refining ingredients tighten open pores, leaving skin with pores that are barely there. By removing excess keratinized skin and softening the skin, this product increases the permeability of the gels and creams applied later, making the effects of skin care products more noticeable. In addition, this product contains 200% hyaluronic acid / collagen.
乾燥肌、混合肌專屬。添加積雪草精萃、3重玻尿酸與膠原蛋白修護、保濕、緊緻同步實現。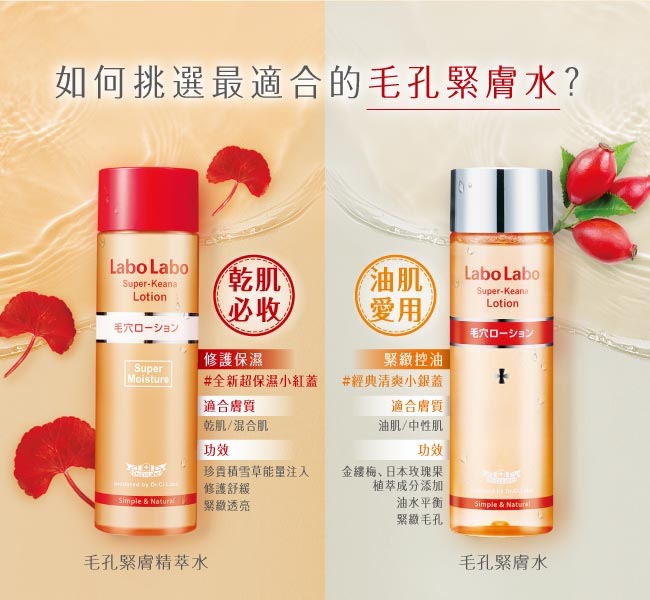 *Direct imported from Japan/Taiwan.