Dr.ato Real Soft Cream 200g
Dr.ato Real Soft Cream is a cream that can protect sensitive and dry skin in babies. It contains Sunflower Seed Oil, Shea Butter and Oat Protein Extract and also protects your baby's skin from UV rays and bad bacteria when your child is outdoors. Protection for up to 72 hours. No fragrance.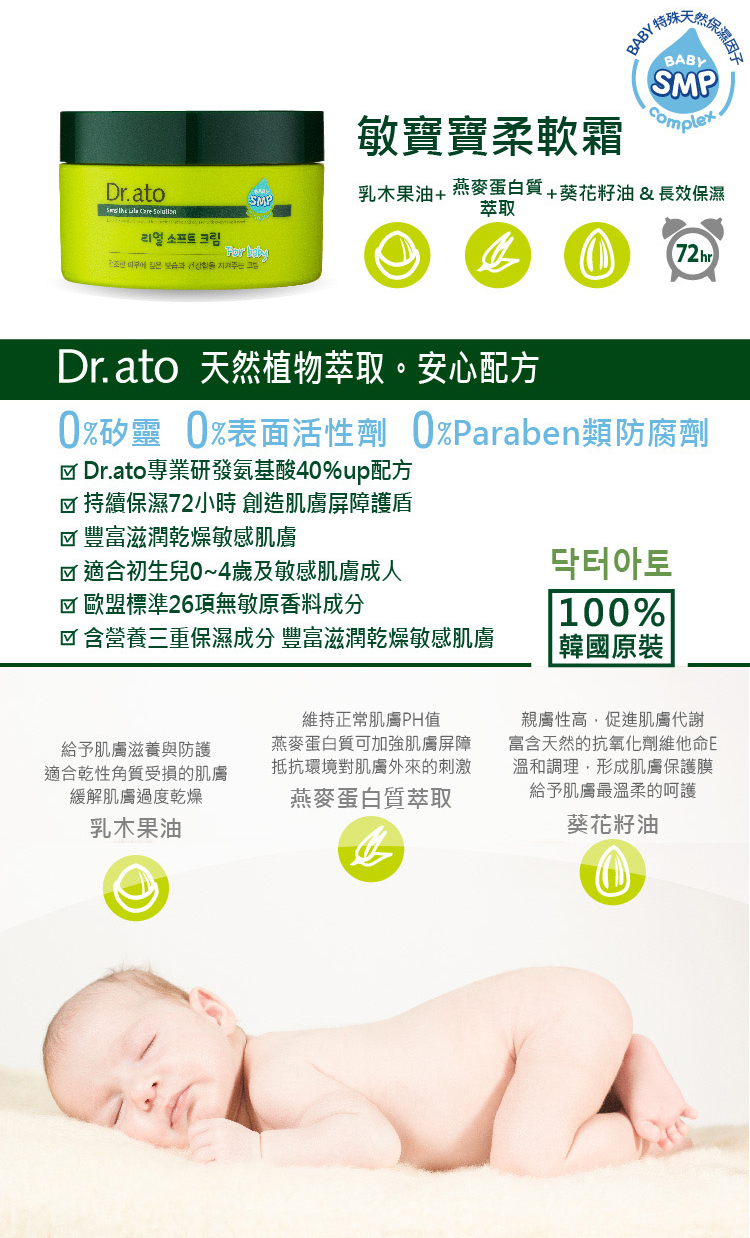 Direct imported product from Korea & 3-7 working days to be shipped.