Dr.ato Real Intensive Lotion 7 For Baby 350ml
LME moisturizing system with 7 ingredients, Seven levels of moisturizing elements intensively care allergic dry skin. Intensive care with Real Intensive Lotion can lasting for 72 hours of MLME moisturizing system for irritated sensitive skin caused by dryness.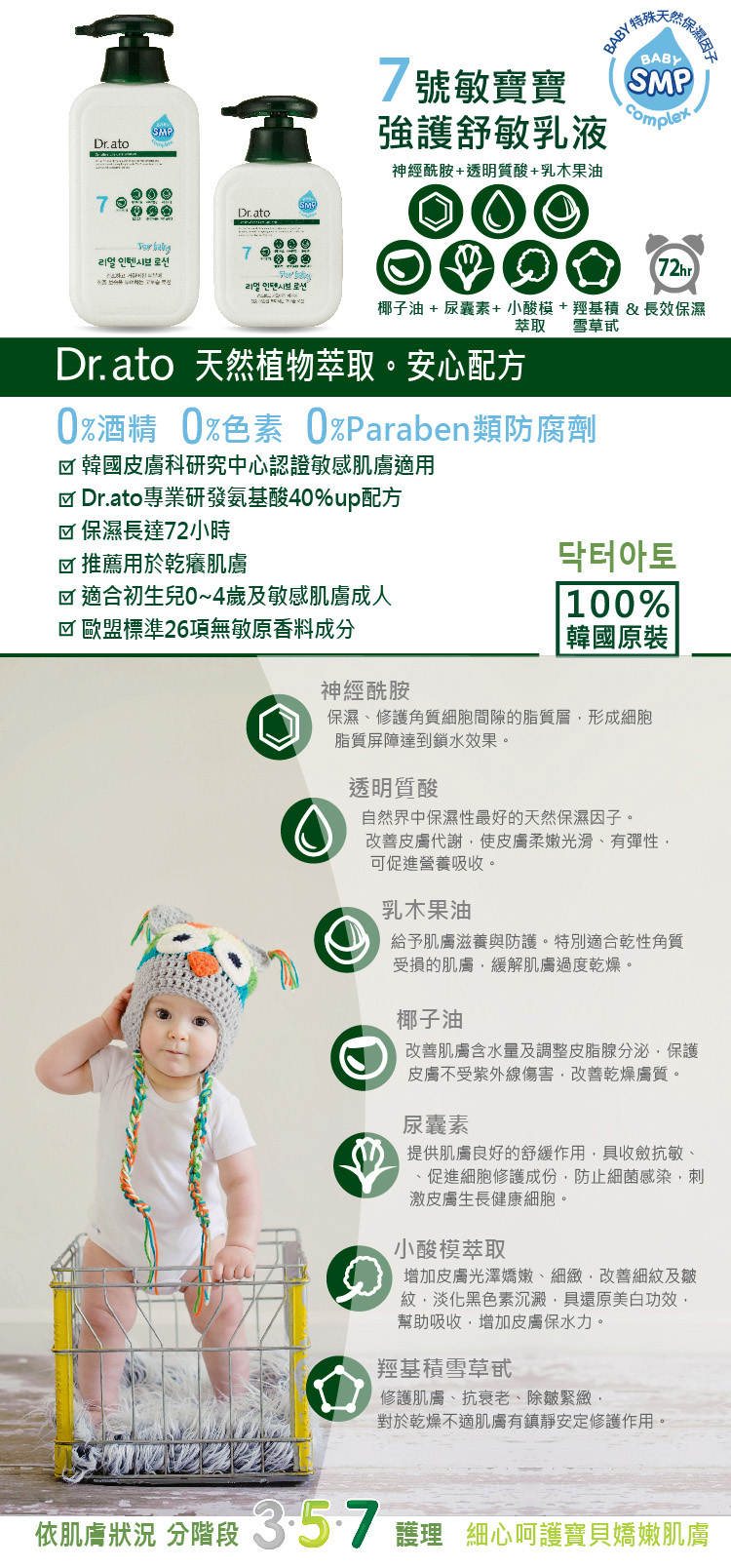 Direct imported product from Korea & 3-7 working days to be shipped.