Dr.ato Real Calming Lotion 5 For Baby 350ml
Skin Relaxing Formula of 5 natural ingredients Ceramide + Hyaluronic acid + Shea butter + Oat Protein Extract + Functional Peptide (Patented) 5 levels of moisturizing elements effectively alleviates itchiness due to dry skin. Moisturize your itchy and dry skin with 48 hours lasting Real Calming Lotion.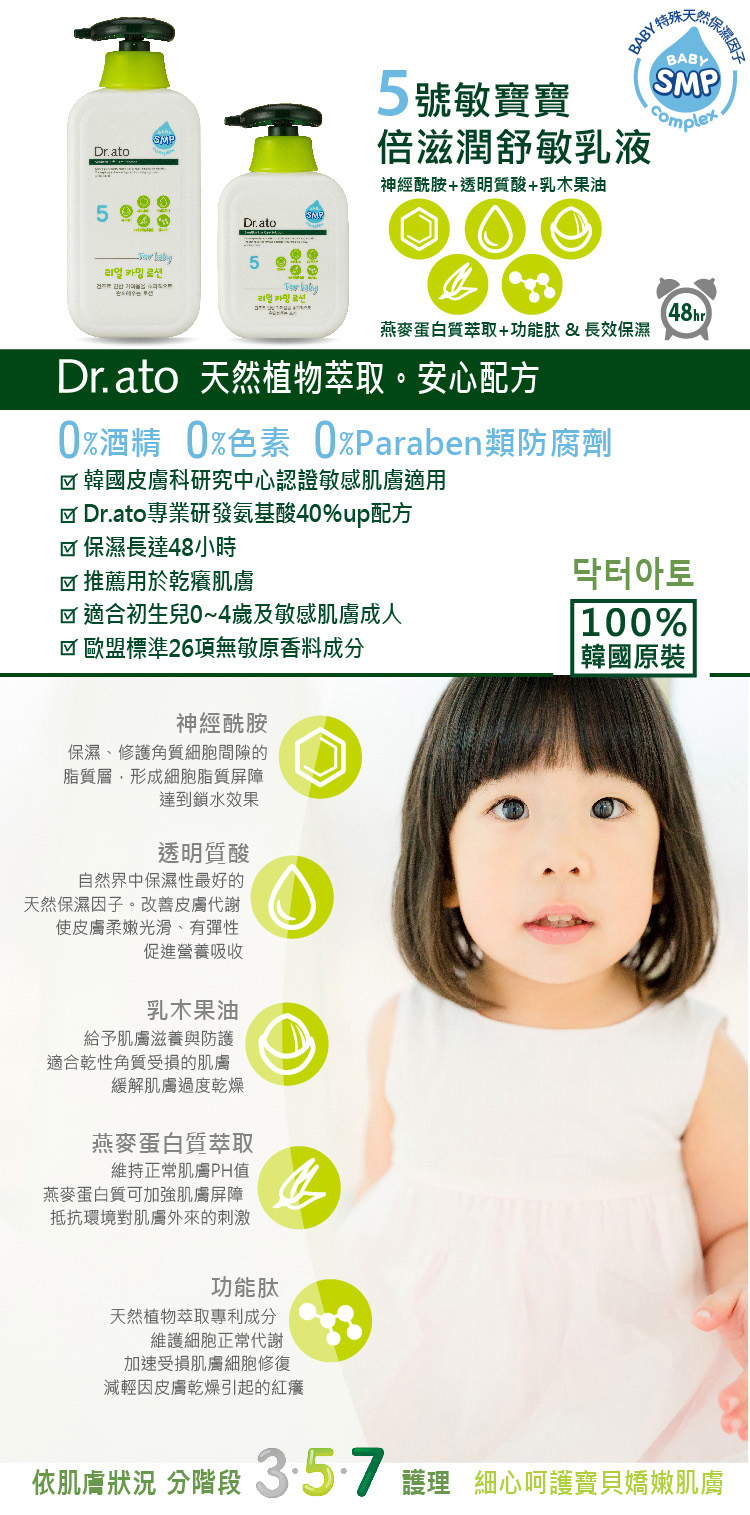 Direct imported product from Korea & 3-7 working days to be shipped.