D-Up Orishiki Eyelid Skin Film 4ml (薄膜隱形式雙眼皮膠水)
The invisible skin film creates a natural finish of double eyelids. It is not a double eyelid tape that sticks to your eyelids, so it looks natural even when you close your eyes. It doesn't feel tight when you blink. It is resistant to water and sweat, keeping the double eyelids properly. Rich in collagen and hyaluronic acid to moisturize.
利用肉眼看不見的薄膜做出眼摺,打造自然雙眼皮。非黏合式的雙眼皮膠不會在眼皮上留下東西,即使闔上眼皮也非常自然。眨眼時也不會緊繃。採用防水設計,強效防水、抗汗,牢固維持眼摺形狀。添加滋潤成分玻尿酸、膠原蛋白。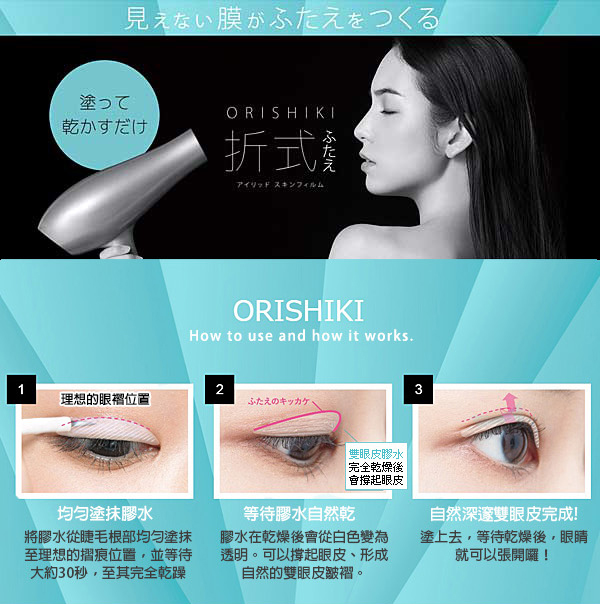 *Direct imported from Japan/Taiwan & 3-7 working days to be shipped.