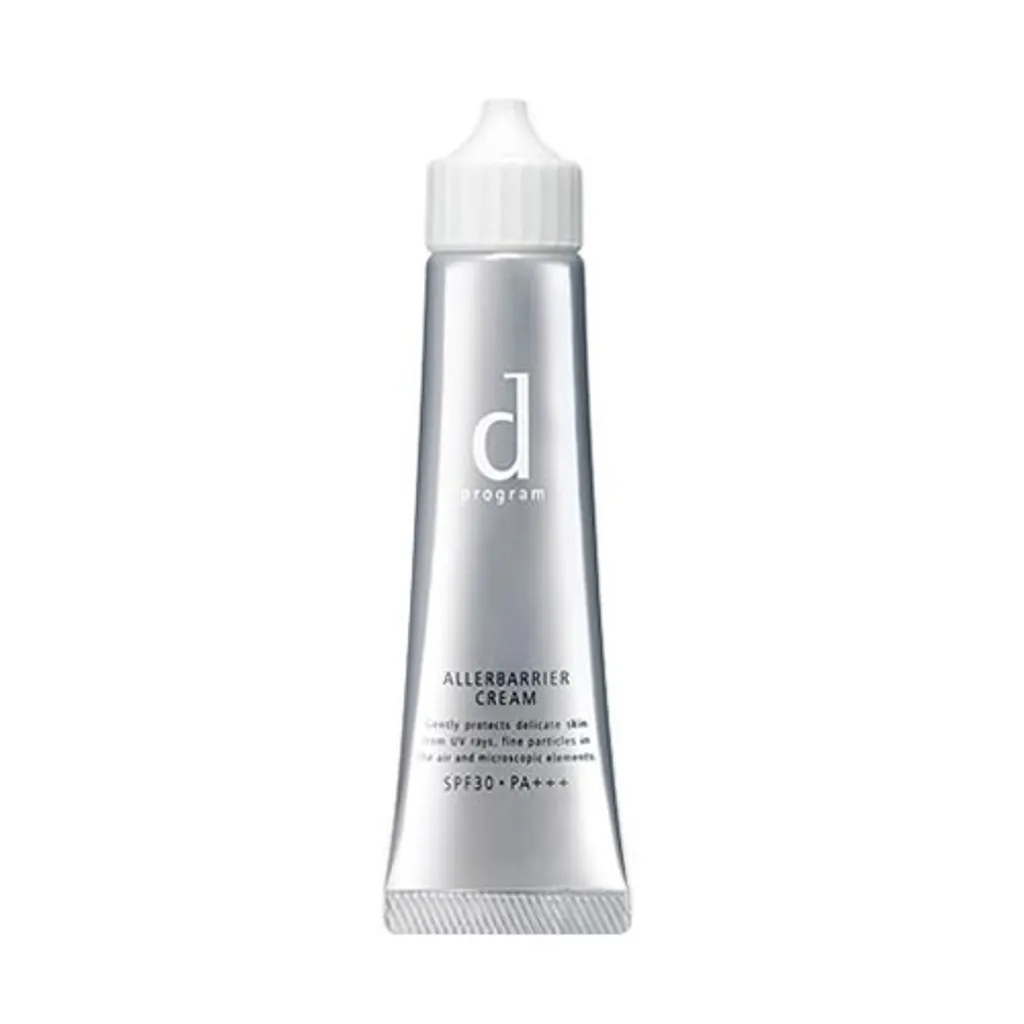 D Program Allerbarrier Cream SPF30 35g
The Allerbarrier technology keeps the skin safe from small airborne particles that can irritate the skin, like pollen, dust, and grime. It spreads smoothly with its hydrated texture to maintain the moisture throughout the day. The non-chemical formula does not contain any UV absorbers. Also works as a makeup base, enhancing the spreadability and staying-power of your foundation.
搭載淨化隔離技術,保護肌膚免受如花粉、灰塵等微粒子的污染。散發滋潤感,可以長時間保持水分。 不含紫外線吸收劑的非化學配方,幼兒肌膚也能使用。兼具粧前隔離效果,能提高粉底著妝度以及持妝度。不含防腐劑、酒精、礦物油。無香料、無色素、低敏感刺激設計。
*Direct imported from Japan/Taiwan.