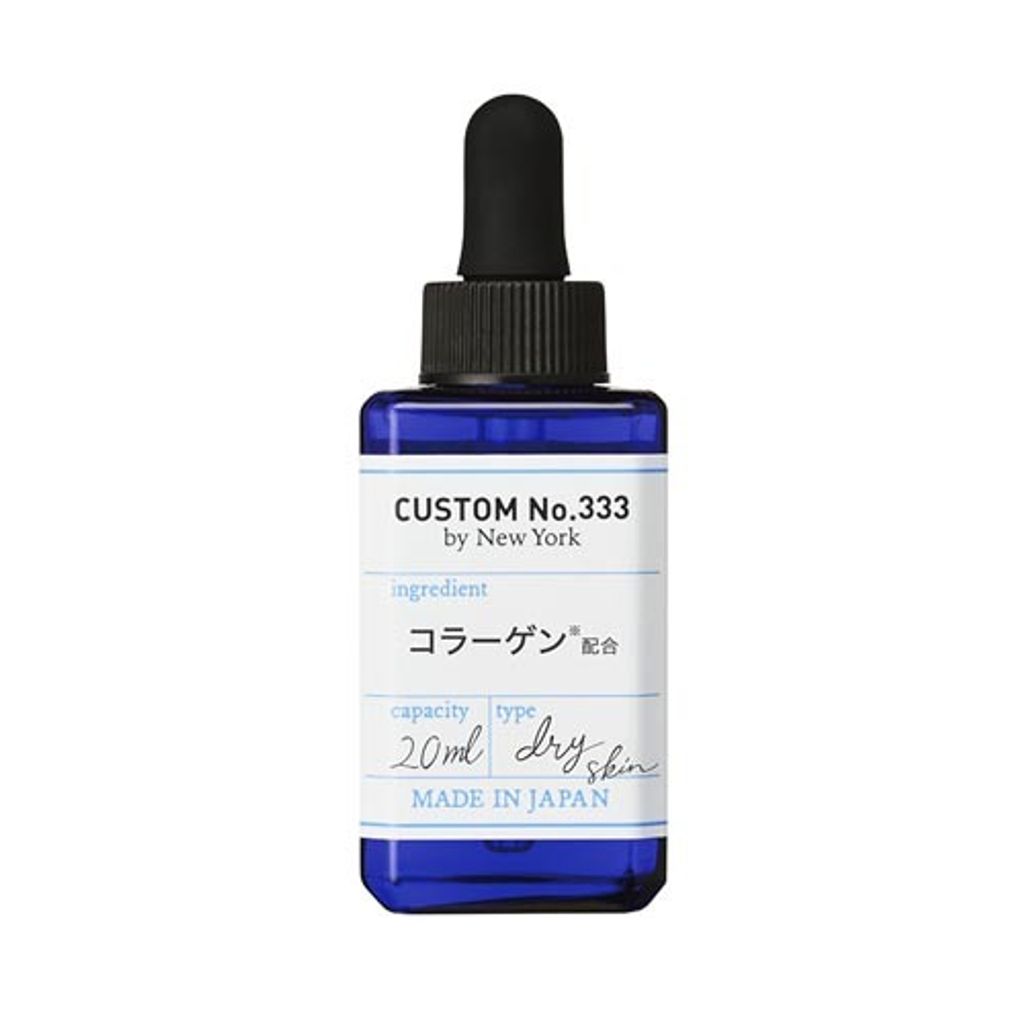 CUSTOM No 333 Collagen 20ml (肌膚番號 滲透型膠原蛋白原液)
Highly purified marine collagen with a transparent and smooth texture . It quickly penetrates into the stratum corneum and smoothes the texture of the skin, and keeps the skin firm and moisturized. Recommended for aging case and elasticity.
採用琥珀醯缺端膠原 (水潤鮮膠原蛋白),其主要是水溶性高分子化合物,利用多種羥基的相互作用與角蛋白的作用,形成保護屏障,撫平皮膚紋理和緊緻肌膚。
*Direct imported from Japan/Taiwan & 7 working days to be shipped.
| | |
| --- | --- |
| For single order above *RM100 | |