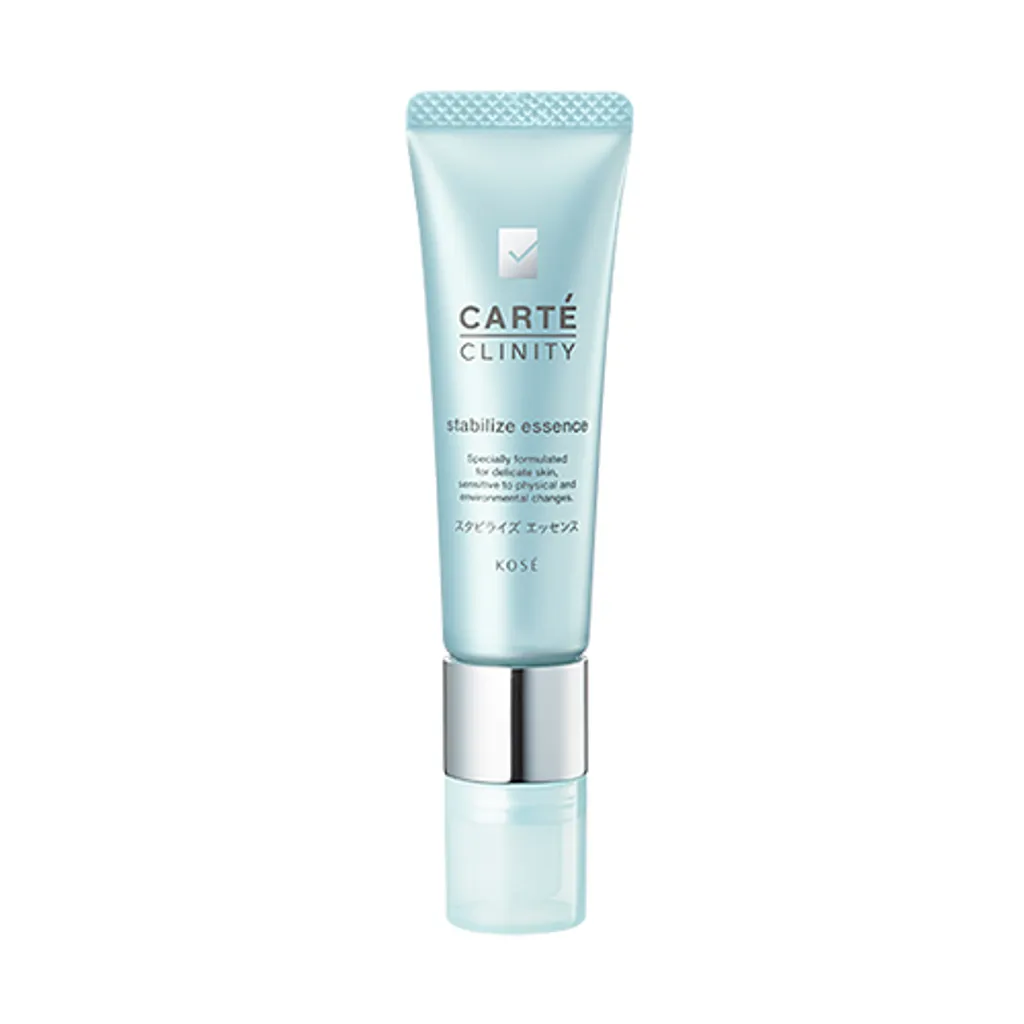 CARTE CLINITY Stabilize Essence 30ml
A hypoallergenic balance essence that protects the skin from various stimuli such as dryness while preventing moisture on the skin by using a moist cushion by using it on the skin that is easy to sense irritation. Weakly acidic. No fragrance, no coloring, paraben free, alcohol free.
可預防肌膚乾燥、粗荒等煩惱,提升並守護肌膚抵抗來自外在環境的刺激以及傷害,具溫和低刺激性的平衡精華液。弱酸性。
用於早‧晚洗臉後第一道保養程序。特別乾燥的部位,請注意不要用力摩擦,並用手心輕輕按壓的方式均勻塗抹。重複使用效果更佳。
*Direct imported from Japan/Taiwan & 3-7 working days to be shipped.