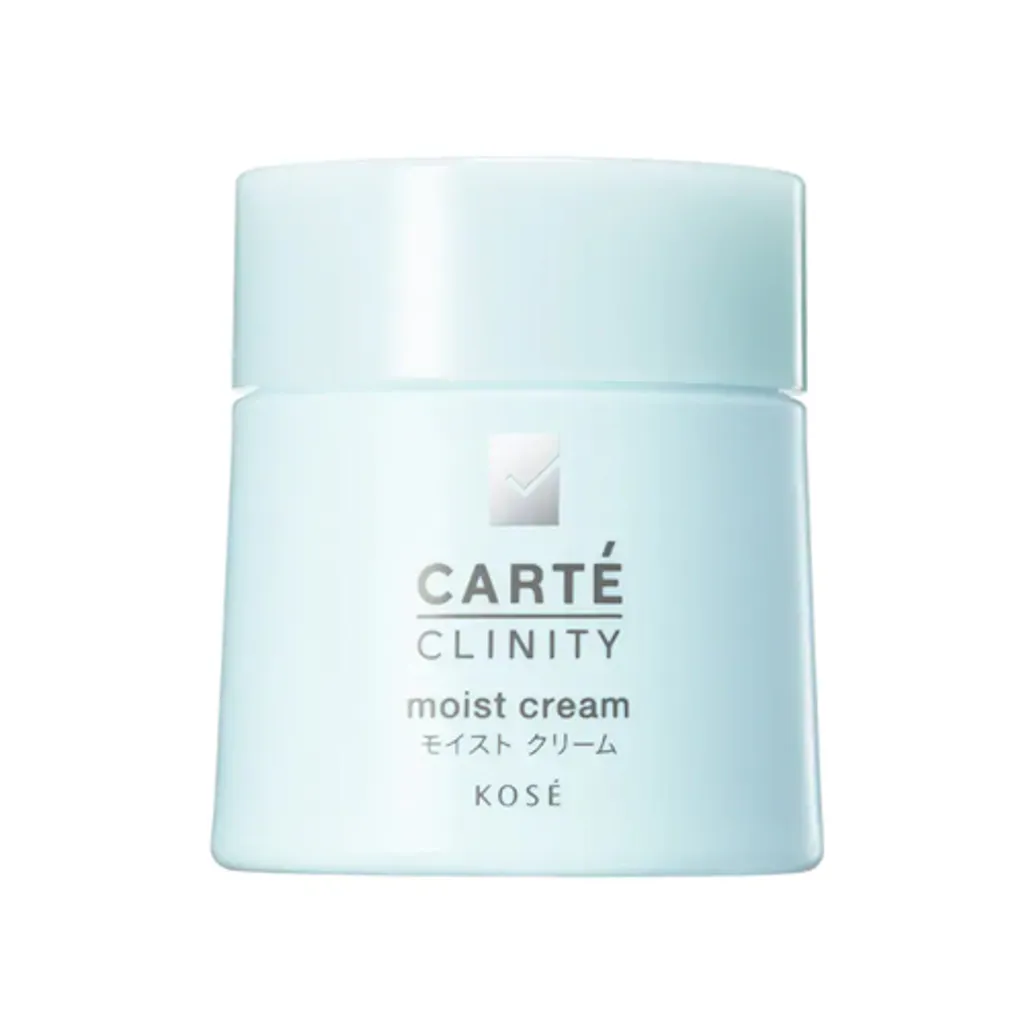 CARTE CLINITY Moist Cream 40g
Seal moisture tightly and prevent repeated drying and sensitivity of sensitive skin. Slightly acidic.
How to use:
Use at the end of morning and night care. In areas where dryness is a concern, carefully blend in with your skin to avoid rubbing it.
針對 容易反覆出現乾燥敏感的肌膚,能鎖住潤澤,並預防肌膚粗造、乾燥問題產生的低刺激性保濕霜。添加美肌潤澤囊體,能滋潤粗荒肌底並緊緊鎖住水潤感,提升肌膚對乾燥等外部刺激的保護力。弱酸性。
於早, 晚最後一道保養程序使用。均勻地塗抹融合於肌膚。特別乾燥的部位,不要用力摩擦,輕輕地均勻塗抹。重複使用效果更佳。
*Direct imported from Japan/Taiwan & 3-7 working days to be shipped.