CANMAKE Lighting Liquid Eyes 6g (淚袋美妝筆)
Just a touch is all you need for a quick and easy charge of moisture and cuteness at the margins of your lower lids. Waterproof formulation resistant to sebum and rubbing. Translucent lame and pearl particles create a lower waterline with an adorable plumpness that still looks natural. This pearly beige blends in well with your skin, while providing outstanding definition and moisture.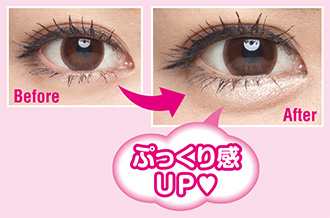 利用半透明金珍珠粒子,加强卧蚕位置的妆效,令双眼肌肤呈现饱满丰盈感,亦可以令眼妆增添水汪汪泪眼效果,具有防水配方,可以防汗水油脂、泪水及揉擦。
*Direct imported from Japan/Taiwan & 3-7 working days to be shipped.