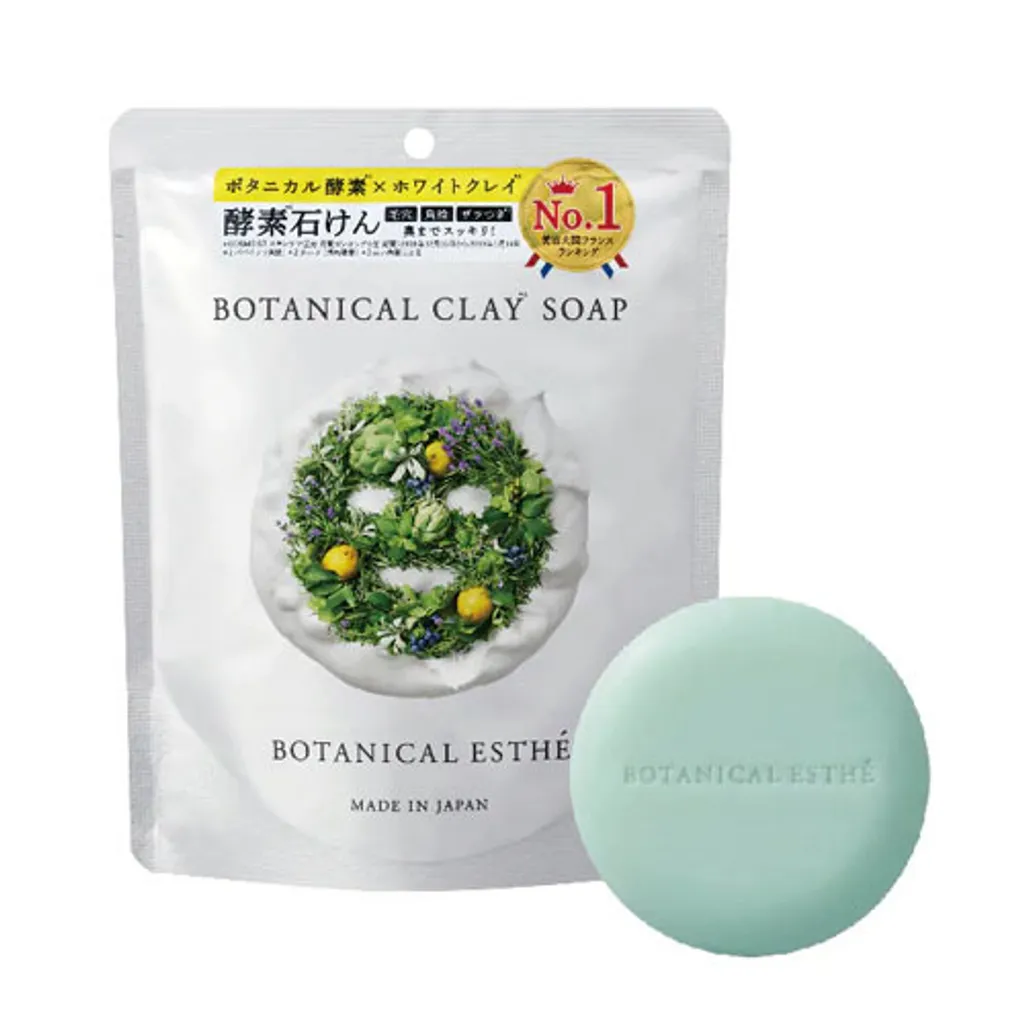 BOTANICAL ESTHÉ Essential Oil Blended Botanical Clay Soap 80g
A clay soap made with botanical enzymes, white clay and AHA clears skin from all impurities for a clearer, smoother skin. Foams to a rich lather to gently and effectively remove impurities, melanin and old skin cells from pores.
Free from preservatives, synthetic fragrance, synthetic dyes, petroleum based surfactants, chelators, mineral oil and UV absorbers. Scent of Refreshing Citrus.
*Direct imported from Japan/Taiwan & 3-7 working days to be shipped.