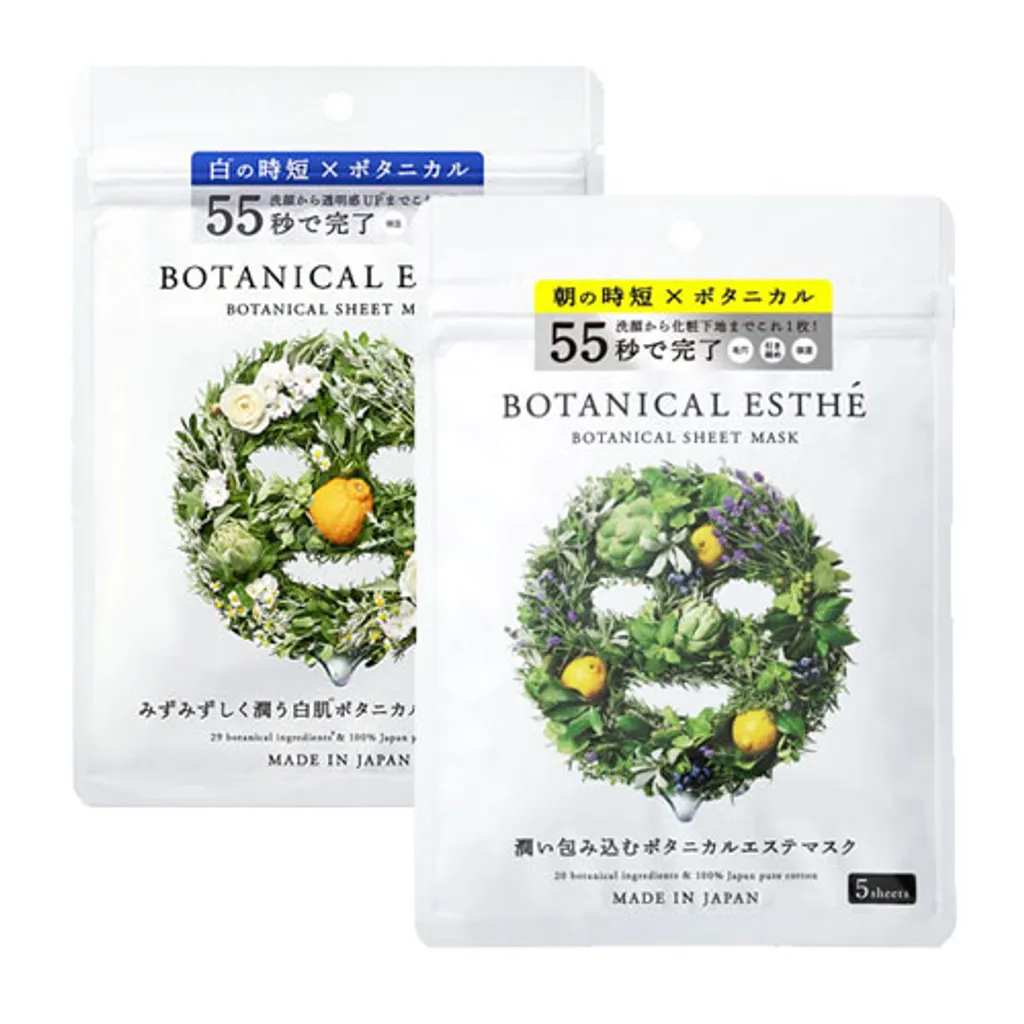 BOTANICAL ESTHÉ 7 in 1 Botanical Mask 5s
Natural, botanical sheet masks with multi benefits! Works as a Cleanser, Toner, Serum, Emulsion, Cream, Face pack and Foundation Primer. All packed in a sheet mask and you only need 55 seconds of application. Made from 100% pure cotton and perfect thickness to retain formula and snuggles onto every face shape. Scent of fruity sweet oranges (Brightening Mask) and juicy lemons (Moist Mask).
*Direct imported from Japan/Taiwan & 3-7 working days to be shipped.