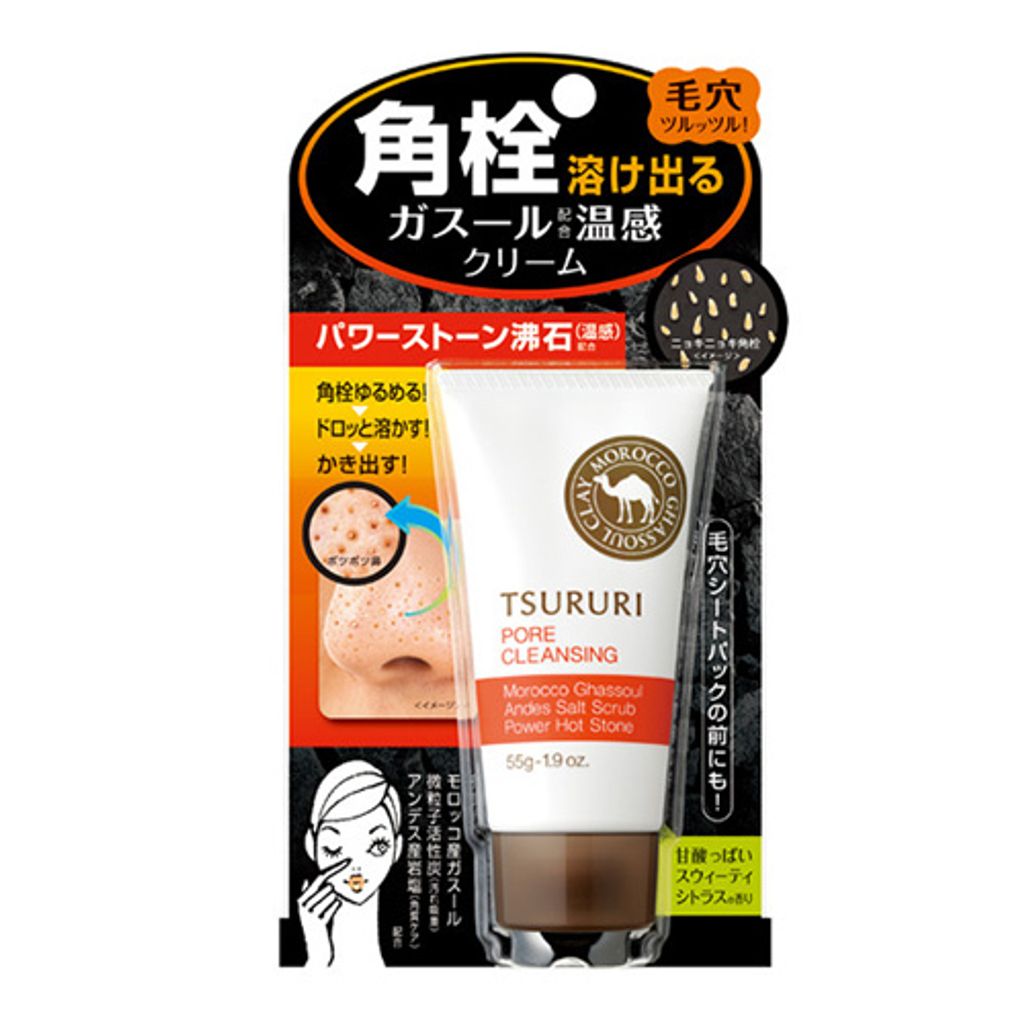 BCL Tsururi Pore Cleansing 55g (小鼻溫感T字角栓凝膠)
This rinse-off warming cream is formulated with warming power stone zeolite, blended into Moroccan Ghassoul, resulting in a cream with both cleansing and moisturizing power. It dissolves clogged pores and blackheads, for smooth, porcelain skin. Formulated with fine particulate active carbon and rock salt scrub that is gentle on the skin. Scented with sweet citruses.
含摩洛哥產天然礦物泥、微粒子活性炭,具有保濕作用的玻尿酸和葡萄柚果實精華,去角質同時兼具洗淨和保濕,帶有酸甜甜甜的柑橘果香味。
*Direct imported from Japan/Taiwan.
| | |
| --- | --- |
| For single order above *RM100 | |